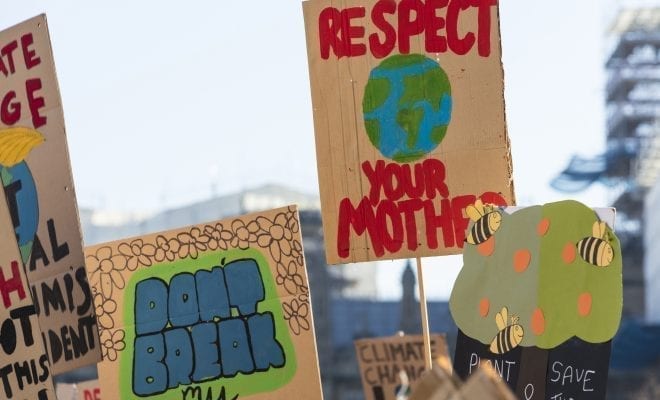 Entertainment & Events
Chula Vista Hosts South County's largest Earth Day Celebration on April 6
By
|
Kick Start Your Environmentally Friendly Lifestyle with the FREE South Bay Earth Day and Make A Lasting Difference!
The Earth is more than 4 billion years old, home to over 8.7 million species, and still the only planet in the universe known to harbor life. With all that responsibility, the Earth is still able to give us beautiful wonders and sights to see–let's give it the same dedication and appreciation it deserves in return. This Earth Day, do your part for the planet by learning about the environment and how we can work together as a community to protect it and its beautiful assets. Join the City of Chula Vista as it hosts the South County's largest Earth Day celebration at the free family-friendly 2019 South Bay Earth Day taking place Saturday, April 6, from 11 a.m. to 4 p.m. at its new and central location, Memorial Park. The event aims to build awareness about practicing healthy habits of sustainability and its impact on the planet, with fun interactive activities. Help create a greener and cleaner community and show your appreciation for the Earth at the South Bay Earth Day celebration.

South Bay Earth Day provides an inclusive and fun space for San Diego locals (and visitors) to learn how to live an environmentally-friendly lifestyle that is mutually beneficial for you and Mother Earth. This zero-waste event is packed with over 70 green vendors, a showcase of eco-conscious products, programs, and hands-on green activities geared toward education, conservation, recycling, and sustainability. Gather your family, friends, and neighbors and celebrate our planted at the South Bay Earth Day.
Live greener and healthier with newfound knowledge gained from the Learn To workshops covering a wide range of topics from zero-waste cooking and gardening, how to compost, green renovations, how to install a greywater system at home, and more fun. The nature-loving fun doesn't stop there. Have something that needs fixing—electronics, sewing, or mechanical—bring it to the Fix-it-Clinic where one of our experts will help you diagnose and fix the problem. Bring plain, light-colored shirts, shorts, socks, or a sheet and we'll show you how to give it character and color with tie dye workshops. Cutify upcycled shirts and bags and watch them go from boring to awesome. Learn all about ways to reuse, upcycle, repurpose, and repair before tossing something out at the Reuse and Repair Area. Clear your mind and relax with soothing yoga classes. Gift your eyes with the sight of beautiful art creations with environmentally safe art exhibits. Bring the family to this insightful event and enjoy the fun games for Kids. Get that much needed oil change for free and recycling kits while supplies last. Opt for your human-powered vehicle (your bike) and check it at our designated bike-only valet.

In order to change the way we treat our planet, we need to be knowledgeable about the environmental issues we face today and the actions we can take to solve them. Learn how to do so in a fun and FREE way with the community that surrounds you. The diverse environmentally friendly attributes the South Bay Earth Day celebration offers will inspire you to live a lifestyle that reduces your carbon footprint and protects the Earth's natural resources. Come together with your fellow eco-friendly lovers and show Mother Nature some appreciation this Earth Day. For more information, click here.