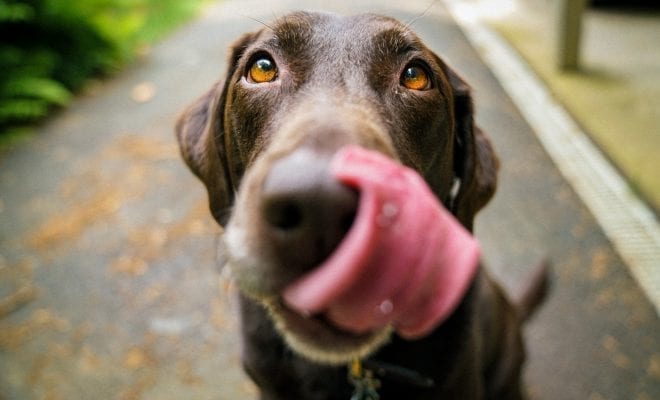 Entertainment & Events
Best Spots to Take Your Dog To in San Diego
By
|
If you live in San Diego, you know you have it good. When it comes to dogs, let's face it: they have it pretty damn good too, if not better! With plenty of beaches and parks to run around and play, and countless dog friendly eateries. If you want to spoil your dog, (which is the sole purpose of having a canine companion) then check out these awesome spots.
Balboa Park
This sprawling 1,200 acre park is practically a dogs dream, with plenty of room to play and run around. There are plenty of gorgeous places to explore with your best friend, including three on-site dog parks, where they can play off-leash. There are also several trails that are perfect for getting an evening run in. After play, swing over to one of the many cafes, including Panama 66, an outdoor dog-friendly spot that has great sandwiches and ice cold beer.
Dog Beaches
Your furry friend can roam free at the Original Dog Beach, located at the northern end of Ocean Beach. You can also bring them to the western part of Coronado Beach, which has 24/7 access for early morning or late night walks.
Quartyard
Located in East Village, this dog-friendly area is extremely welcoming of pups. Head over to the enclosed dog run complete with turf, benches, and plenty of other dogs to play with. If you get hungry, there are oversized picnic tables along with several food and drink vendors that offer dog treats, of course.
Dog-Friendly Dining
There are plenty of dog-friendly restaurants in San Diego for you to experience with your doggos. The Wine Pub offers a dog menu on the patio, with 10 percent of your bill being donated to a canine charity. The Brew Project is another fantastic place to bring your dog, offering craft beer, good food, and a welcoming environment for both you and your canine. Check out this more complete list of dog-friendly restaurants.
Urban Wolf
If you want to treat your dog to all-natural food, you have to check out Urban Wolf. All of the food sold there is made from only human-grade protein, vegetables, nutrients, and fruit, with no preservatives or chemical preservatives. Stocked with made-to-go food, your dog would be over the moon.