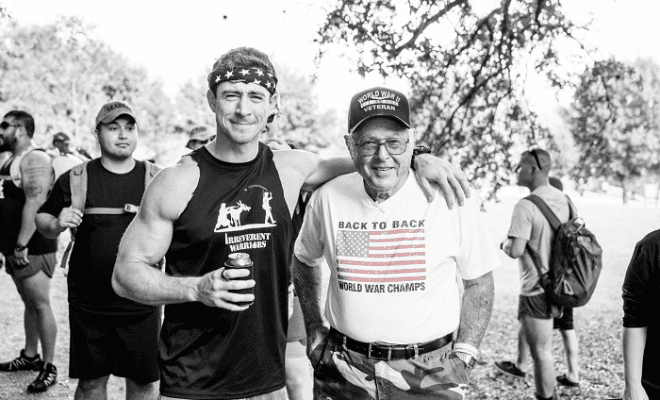 Entertainment & Events
VET Tv Is On A Mission To Heal Veterans Through Humor & Hiking
By
|
This weekend, veterans all across San Diego are gathering in Oceanside for a weekend of humor and hiking to bond over laughs and celebrate servicemen and women everywhere.
Cracking dark humored jokes are a significant part of what helps military members get through day to day life in a combat zone. But what helps them cope with the psychological wounds of war once they return home?
The average person would likely answer "The VA" or some other form of counseling program. If only it were that quick and easy. On average, 22 veterans commit suicide each day. This very real problem even years after the Post 9/ 11 veterans returned home, went unnoticed. But not to retired Marine Capt. Donny O'Malley. O'Malley is just one of many military members who has personally lost a friend to the demons of war.
When a service member is discharged, they return home, but for most, home never seems to feel like home again… there is something missing. It's the lack of camaraderie and brotherhood and without that, many veterans found themselves struggling to connect with others, even fellow veterans. Additionally, the current counseling programs structured where veterans gather and talk about past experiences don't provide the therapeutic outlet most of these former soldiers need. They needed something more…
In 2015 O'Malley hosted his first ever Irreverent Warriors Silkies Hike. The purpose was to get as many veterans together to connect with others in the veteran community for a day of physical activity and bonding. Fast forward to today, over three years later, Silkies Hikes happen in over 25 cities across the country and have impacted over 30,000 veterans.
The need for camaraderie and brotherhood was answered by these hikes, and during these hikes, these men and women bonded through humor. Dark humor after all, is how they coped with the trauma of War.
While the hike is only a few hours long, what happens after the hike? In 2016, O'Malley launched VET Tv – Veteran Television, a local independent film production company dedicated to creating content specifically for this group. They speak to veterans the way they want to be spoken to – in their jargon and with stories that are relatable to their life experiences. This creates a sense of nostalgia that resonates with them and as a result, they continue to build this digital community that joins veterans from around the world under one roof. VET Tv is changing the way veterans hold on to their war-time experiences by turning those traumatic moments into laughable ones, a tactic most civilians probably won't understand, but somehow works.
This weekend VET Tv and Irreverent Warriors are back in San Diego to support the veteran community. On Friday, October 5, VET Tv will be hosting a Comedy Show as a fundraiser for Irreverent Warriors at the Star Theatre in Oceanside, CA. Join over 400 veterans as bond over laughs and shared experiences. Then, on Saturday, October 6, Irreverent Warriors and Triple B Adventures will be hosting the largest Silkies Hike to date, with 1000 veterans attending.
---
Both events are taking place in Oceanside. If you are a part of the veteran community and want to connect with like-minded individuals, or exchange stories and experiences, you can get your tickets to the Comedy Show here for just $15; and sign up for the Oceanside Silkies Hike here.