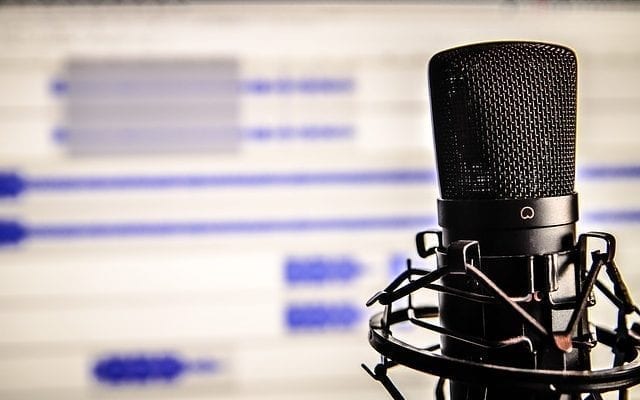 Lifestyle
The Top Podcasts You Should be Listening To (by Category)
By
|
Over the years, podcasts have evolved to become a dominant force in audio media, bringing with them an increase in production value and quality over traditional radio shows. Spanning many different genres, from news to drama, podcasts are a great way to start off your morning. Whether you listen to them while drinking your morning coffee or during your morning commute, check out these top podcasts from certain categories to get your day started.
Comedy
If you're an early riser or have quite the commute in the morning, then the longform podcast, The Joe Rogan Experience is a great choice to fill those hours. Featuring the former host of the reality TV show Fear Factor, this podcast comprises of interviews with a wide range of guests. Some notables guests include actor a Russell Brand, comedian Hannibal Buress, and filmmaker Judd Apatow. With the show recently breaking its 1000 episode mark, there is plenty of content to keep you busy with. Each episode is typically 2-3 hours long, and includes host Joe Rogan and his guest talking about all sorts of things. You'll be sure to find an episode with a guest on the show that you know, and you will definitely learn some incredible things from these interviews.
Business
For those wishing to expand their knowledge of the business world in bite-size proportions, Planet Money is a great choice for your morning podcast. This twice-weekly podcast is produced by NPR, and delivers short 15-30 minute episodes that follow interesting stories dealing with the world economy. Rather than following the trend of rather boring economic podcasts, Planet Money sets out to inform their audience about economic developments with storytelling. The hosts of the show maintain a charismatic charm, and frankly sound like completely normal people who you'd like to have a conversation with. No extensive prior knowledge is necessary to understand the content of this podcast. Some episodes cover stories ranging from North Korean capitalists, to grassroots producers being a driving force in the music industry. Be sure to check out Planet Money to add some fun and compelling learning to your mornings.
Sports
Pardon My Take, a podcast sponsored by sports media company Bartool Sports, is a great podcast to listen to that will keep you up to date on the world of sport. On it, commentators Big Cat & PFT deliver the release and most unrelenting opinions on history and current affairs of the hottest sports teams. Topics ranging from the current state of the NFL and its stance on marijuana use, all the way to interviews with top sports stars like Devin Hester and Von Miller. Whatever the debate, it is for sure to bring some enjoyment to any diehard sports fan.
News
The Daily, a podcast created by The New York Times, reports on 20-minute episodes concerning a wide range of topics happening around the world. The podcast is hosted by political journalist Michael Barbaro, and is listened to by over 3.8 million listeners. The Daily is based on interviews with New York Times journalists who summarize their content or story, and is often complimented by including recordings related to the topic of the episode. In addition, it includes a summary of the days headlines. The success of the show is often attributed to more casual tone of the episodes, making them seem more conversational and less formal than broadcasted news.
TV/Film
With NPR's Pop Culture Happy Hour, you'll never be out of the know when it comes to the latest in popular culture. The show covers all sorts of mediums, including television, books, movies, music, and art. Each episode is 20-30 minutes long, and includes commentary from the 3 hosts that are insightful and entertaining. With a solid amount of humor and relatable topics, this is perfect for some light morning entertainment while commuting to work or going on a run.