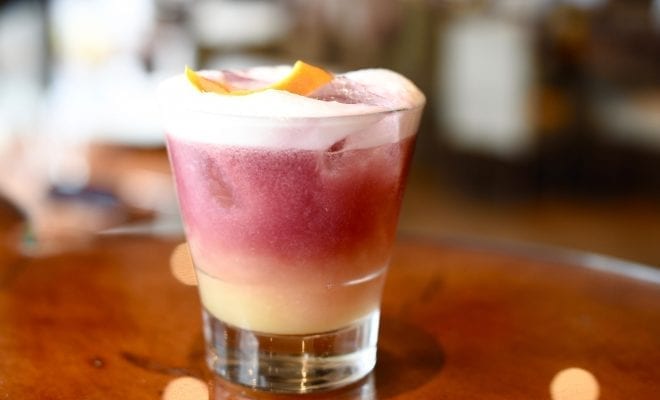 Drinking
Thirsty Thursday: Summer San Diego Sangria
By
|
Nothing says summer like an ice-cold sangria. From its humble roots in Spain, Sangria has grown to become a popular, refreshing party drink around the world. Traditional sangrias involve chilling the wine overnight with a medley of fruits. If you're in a pinch for time and want to sip on a sangria stat, then check out Cusp Restaurant's Summer San Diego Sangria recipe below.
This unique twist on a red sangria is perfect for toasting on hot nights. The 11th floor restaurant at Hotel La Jolla created this drink to accompany Chef Ingrid Funes' new Thursday Filet Nights, where guests can get a filet mignon with chef's accompaniments for only $29. The ideal match is a layered and creamy sangria. Note the egg white and rye, which is unusual for the classic drink, making it one to try!
Ingredients:
1.5 oz. Templeton Rye
0.5 honey
0.5 lemon juice
1 egg white
2 dash orange bitters
Cabernet float
Instructions:
Combine lime juice and egg white.
Shake for 30 seconds in a tin.
Add remaining ingredients.
Shake again and strain over fresh ice.
Finally, float Cabernet.
---
If you'd like to stop in to try Cusp's Summer San Diego Sangria, they are located on the 11th floor of the Hotel La Jolla
7955 La Jolla Village Drive, La Jolla, CA 92037