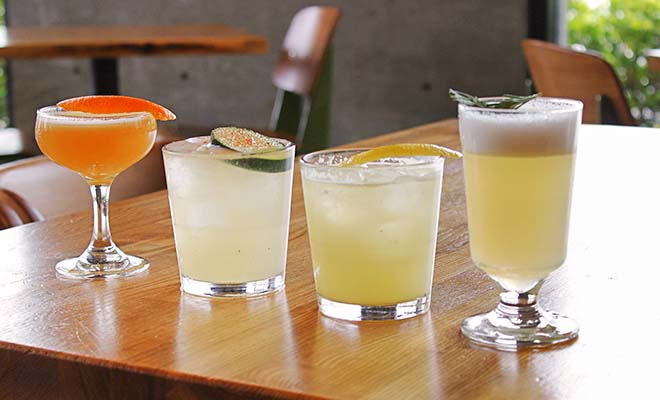 Drinking
Thirsty Thursday: Specialty Cocktail from Trust Restaurant
By
|
The San Diego Entertainer Magazine continues to work with some the area's leading mixologists to provide our readers with the latest trends in specialty cocktails and tasty drinks, which you can enjoy making for yourself and your guests at home.
Next up on our Thirsty Thursday series (see all of our past videos here), we stopped by Trust Restaurant, a community restaurant located in the Hillcrest area of San Diego. Inside Trust, enjoy a luxurious and sophisticated atmosphere with gold metal bar stools accented by a Pental Quartz communal bar all while tasting the finest foods from land and sea.
Tasty alcoholic beverages like draft beers, wine and a variety of extremely well-crafted specialty cocktails are available at Trust, so this was the perfect spot to continue our Thirsty Thursday sequence. Juan Sanchez, bar manager at Trust, met with us and shared his easy-to-make recipe for the specialty cocktail named Trust #10. Sanchez called this drink a play on a "gin sour," and incorporates a combination of ingredients like egg whites and Chareau.
In the video segment, Sanchez will walk you through the making of Trust #10 and provide all ingredients needed. With few ingredients and a mentor like Sanchez, you can even make this specialty cocktail in the comfort of your own home. Try and make Sanchez' delicious cocktail creation the next time you host a party or make a nice dinner for your loved one.
Make sure to try out this recipe at home and/or visit Sanchez at Trust Restaurant to try this specialty cocktail. Also, check back for more Thirsty Thursday cocktail segments in the near future for more make-it-at-home recipes from more mixologists in San Diego.