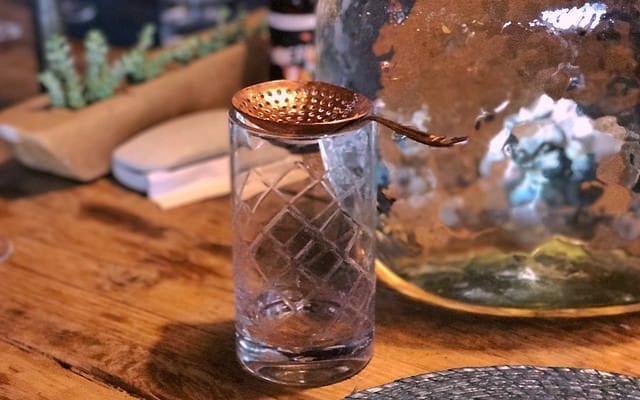 Mezcal tasting via T.Tseng via CC by 2.0
Drinking
Thirsty Thursday: Where there's smoke, there's fire
By
|
Mezcal: San Diego's favorite spirit
That's right folks, we are bringing back everyone's favorite segment: Thirsty Thursday. What better way to prepare for the weekend than learning how to make a delicious and much deserved cocktail? We get it guys, we all just got over the hump of Wednesday, bringing us this much closer to Friday. So we found the perfect cocktail to bring back the fond memories of last weekend's Cinco de Mayo festivities. I am sure we are still reminiscing on the tacos, tequila, and margaritas that filled our tummies last Saturday. Enter: Mezcal, which, for those of you who don't know it is, is made from agave (like tequila) roasted in charcoal pits, and man is it smokey. And where there is smoke… there is fire, or maybe just a delicious cocktail in the making.
This Thirsty Thursday cocktail is called the Hot Chilaka and this perfectly blended, smokey and sweet cocktail was birthed at non other than the Smoking Gun. The highly skilled bar staff at the Smoking Gun were kind enough to share their secrets, so we are here to pass the torch so that you can create this cup of deliciousness at home… and it goes like this:
Ingredients: 
1 1/2 oz Mezcal
1/2 oz St. George Green Chile Vodka
1/2 oz lime juice
1 oz pineapple
3/4 oz simple syrup
2 dashes of Firewater Bitters
Instructions: 
Add all ingredients into cocktail shaker with ice.
Shake and strain into Collins glass, top with soda.
Garnish with lime and Tajin
Enjoy! and happy #ThirstyThursday.