Drinking
Thirsty Thursday: Copa Primavera
By
|
Motherhood goes far beyond a maternal bond, and this weekend we will be honoring mothers everywhere. To complement the exquisite brunch you'll be preparing for mom this weekend, we've found this light, refreshing cocktail that's fit for the occasion. Provided by lead bartender, Alex Gregg from Curadero, check out the recipe below for one of their signature cocktails: Copa Primavera. With a perfect balance of sweet and citrus, there's no better way to say, "I love you, mom" than the Copa Primavera. Plus, Curadero will be giving mom's that dine with them on Mother's Day a complimentary Copa Primavera! This drink is just one of the refreshing and beautiful drinks on their new menu. Check out the recipe below.
Copa Primavera 
By Alex Gregg of Curadero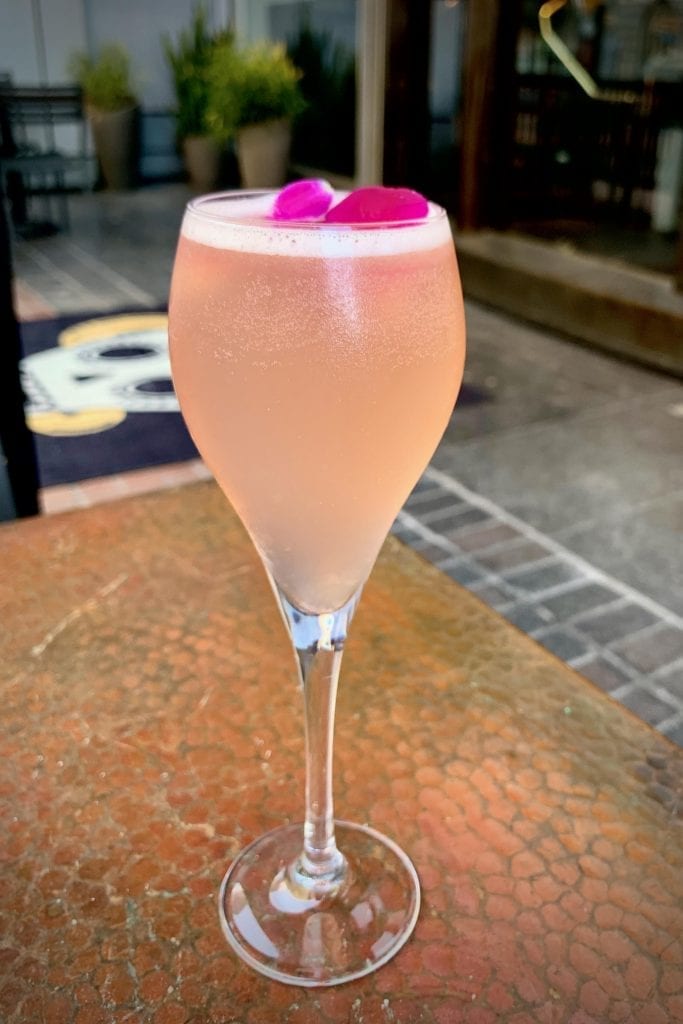 Ingredients:

1.5 oz Absolut Vodka
1 oz Fresh Lemon Juice
1 oz Meyer Lemon / Strawberry Shrub*
Instructions:
Shake with ice and
strain into a champagne flute.
Top w/ Rose Cava
Garnish w/ Orchid
*Meyer Lemon / Strawberry Shrub Recipe: Combine 1 Cup of Fresh Meyer Lemon Juice with 1 cup Sugar, 1 cup of sliced strawberries and 3 Meyer lemons sliced.  Refrigerate and let sit for 2-3 days.  Strain and oila!