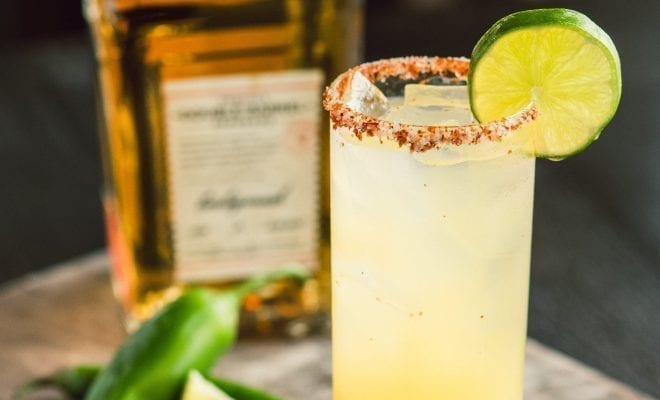 Drinking
Thirsty Thursday: Afternoon Delight
By
|
There's nothing like an Afternoon Delight to take the edge off after a taxing week. Luckily, barleymash located in the Gaslamp Quarter has crafted a tropical spicy margarita that does the trick! Their Afternoon Delight cocktail is the perfect drink to ring in the weekend. We made it to the eve of Friday, and who says we can't get the party started a little early? Head over to barleymash for an Afternoon Delight made by the professionals, or try your skills behind the bar at home using the recipe below.
Afternoon Delight
Recipe courtesy of barleymash
Ingredients
1.5 oz Herradura Reposado Tequila
.75 oz fresh lime juice
1 oz pineapple juice
.75 oz agave syrup
2 slices of jalapeño
Instructions
1. Muddle jalapeño
2. Add remaining ingredients to shaker
3. Shake vigorously and strain over ice
4. Garnish with jalapeño slice
The best things in life come in twos, so don't leave that cocktail lonely. For a true Baja meal, pair the Afternoon Delight with barleymash's All-In Iron Fries, topped with plenty of applewood smoked bacon, chili-braised short rib, ale-braised pork shoulder, pepper jack beer-cheese sauce, and fresh chilis. This twist on the popular so-cal dish, Carne Asada Fries is the perfect companion to their spicy margarita. Take our word for it.