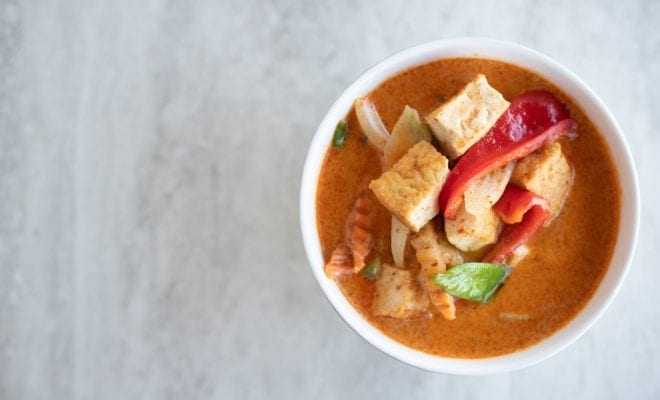 Dining
Where to Get Your Soup Fix in San Diego
By
|
While the concept of 'cold' is mostly unfamiliar when it comes to San Diego weather, we all know that when it dips below 70, it is chilly. What better way to fight the chill than a steaming bowl of soup to warm you right up? We're not talking about a bland bowl of chicken noodles, either, so if you're ready for some seriously delicious soup, these are the places you need to try this winter season.
Vietnamese cuisine is one of the all-time greats when it comes to soup, with the signature dish being Pho. At Pho Cow Cali, you're in for a treat, as they serve up authentic bowls of Pho practically bursting at the seams with flavor. While everything on the menu is great according to customers, their #01 special, the Phở Đặc Biệt Xe Lửa, is served in an extra-large bowl, and comes with rare slices of steak, well-done brisket, flank, tendon, and tripe. Who said soup can't be a meal on its own?
A newly opened spot, Soup Du Jour is already making a name for itself in serving San Diego a variety of high-quality homemade soup made with the freshest seasonal produce, herbs, and spices. They offer a wide selection of soups ranging from hearty choices to lighter fare that is equally delicious. Their Albondigas is served with beef & pork meatballs, zucchini, chayote, carrots, and tomatoes in a spiced broth. Of course, you can't go wrong with a classic like Corn Clam Chowder, served with fresh clams and hearty chunks of potato.
Though not a restaurant solely dedicated to soup inspired dishes, they serve up one of the most incredible Mussel Bisques you'll ever try. Their Mussel Bisque en Croute is delicately poured over a flaky puff pastry, resulting in a savory soup that is simply unrivaled. The bisque is creamy, and the meat is tender and fresh, making this a must-try if you're ever at Dobson's.
You can't go wrong with a steaming bowl of ramen, and luckily, HiroNori is one of the best out there when it comes to this delicious dish. They offer three different types of ramen that appeal to a wide range of pallets. Their Tonkotsu is made with simmered pork bone broth and is accompanied with craft noodles and a variety of additions. The Shoyo features a chicken and pork bone broth base, and topped with greens, a half egg, and pork chashu. Finally, their Vegan option has a delectable sesame broth, accentuated by tofu, bean sprouts, and chili oil for a kick.
Any café is bound to have some delicious soup options, and Tin Leaf Kitchen is no exception. This is the place to be if you are craving classic soups that are great to savor during a chilly evening. All of their soups are homemade and include Garden Vegetable, Lentil, Tomato Bisque, and a soup of the day. Their menu is dedicated to providing customers with seasonal ingredients from local sources, so you know each bowl will be packed with warm goodness.