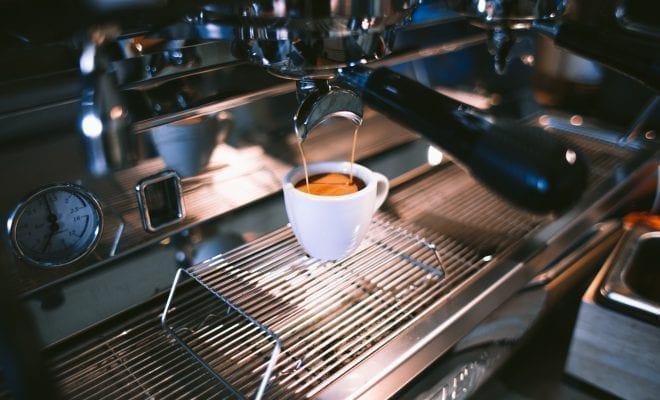 Dining
San Marcos Spotlight: Perks Coffee House
By
|
San Marcos is full of small businesses, and local destinations that make this place unique and full of adventure. A local coffee shop, Perks, is very well known to the community. This popular boutique coffee joint is home to many students attending CSU San Marcos who spend countless hours studying, and drinking coffee. This family owned business is a little piece of San Marcos, that makes a big difference in the community.
There are delicious coffees, tasty brews, and of course amazing food and desserts. There is a rock and roll inspired ambiance, with the influences of art covering the walls. Perks has a sense of comforting vibes and the staff is very close with the locals and regulars that come in. There is a laid back atmosphere, and a sense of humbleness and connection between the guests and employees.
One of the most popular drinks is the turbo, which is the Perks Coffee House's house brew, and the Nitro, another house brew. These coffees have a refreshing taste to it, that will give you the perfect amount of energy to make it through your study session.  There is also an endless amount of teas, along with blood orange and red garden chai. There is also kombucha and wines available for enjoyment. Every Monday through Thursday from 3pm to 9pm, you can enjoy happy hour, and chow down on fresh pizza and a cocktail with $1 off each item.
The most crucial aspect for local businesses, is the atmosphere that is created. There is something special about walking into this vibrant coffee shop, sitting down with your friends, and sipping on tasty coffee. This is the perfect place to catch up with an old friend, or to read your favorite book. The local San Marcos community has given its support to this coffee house, and the locals love being a part of this story.
Local Perks customer Austin says, "this is my favorite place in my city. Kyle and I have become friends, and they have my order ready for me when I walk through the door because they see me coming and know exactly what I'm going to order." Kyle is one of the managers at Perks, and is obviously very good at keeping in touch with regulars. This establishment thrives on the care and comfort of its guests, which is why it is the perfect destination for a relaxing cup of coffee. Another local, Alli says, "This is the place I go to when I'm stressed and need to sit outside and do my homework. I love the outdoor seating, it's my favorite place. There is such a big sense of community here, and I know I can never come to Perks without seeing one of my friends or classmates."
San Marcos may be a small community, but the love for this city is indescribable. Perks is just one example of how humble this city is, and everyone should have a chance to be a part of it, Perks being a perfect place to start. Enjoy a freshly made pizza, while sipping on your favorite beer in the fresh air, and enjoying the company of the San Marcos locals.
Located at 803 S. Twin Oaks Valley Road in San Marcos.