Dining
Best Spots for Ice Cream
By
|
Nothing says summer quite like a spoonful of ice cream. Luckily, there are some great spots in San Diego that are serving up some serious ice cream game. The simple dessert is taken to the next level by The Baked Bear, Treet, and Hammond's. These establishments are putting their own twist on the classic summer treat. Stop by one of these delectable places to beat the heat.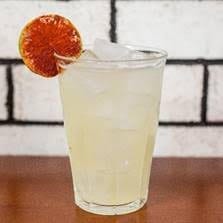 The Baked Bear was started by two San Diego natives and their brand is rapidly expanding.  Locations locally in Carmel Mountain, Carmel Valley, and Pacific Beach have given way to further expansion in northern California, Arizona, Nevada, Oklahoma and Utah. The Baked Bear has over a dozen original-recipe cookies and ice cream flavors, giving guests a chance to mix and match to find their favorite combination. Before they're served, the sandwiches can be rolled through toppings ranging from Fruity Pebbles to Oreo crumble, giving them an Instagram-worthy touch. Ordering at The Baked Bear consists of 4 steps. Step 1: Choose your top and bottom. Step 2: Choose your ice cream. Step 3: Choose your toppings. Step 4: Ask to get your sandwich warmed up! Stop in and see what all the hype is about!
Treet opened its doors last month in Point Loma. Their concept is similar to that of The Baked Bear, and with over 15 ice cream flavors to choose from, Treet can accommodate even the most adventurous (and particular) taste buds. We recommend the warm apple fritter donut with a delicious organic cinnamon ice cream,or the warm chocolate bar with sweet cream peanut butter ice cream (it tastes like a delicious peanut butter chocolate éclair, only made with ice cream). The establishment's owner, Todd, takes great pride in his store and is often there to greet patrons with a smile and introduce them to custom ice cream sandwiches. The rest of the staff is also warm and welcoming, and just as sweet as the "treets".
This hip ice cream establishment can be found in Pacific Beach, North Park, and Point Loma. Hammond's Gourmet Ice Cream offers over 300 flavors of Tropical Dreams super premium ice cream and sorbet made in Hawaii. (Super premium means it's handmade with 18% butterfat, adding a rich and creamy texture you can taste.) Even the chocolate and vanilla flavors are dense and intense. But Hammond's also has unique flavors like chocolate coconut macadamia nut, peanut butter and guava jelly, and honey lavender. Go easy though, the flavors are dense and rich, and two scoops is often said to be more than enough. Perhaps the biggest draw for Hammond's is the option to by the ice cream in flights. We live in a city known for its craft beer and we have apparently grown accustomed to sampling flavors in this fashion. 4-8 tiny cones are lined up in a display that (almost) makes the ice cream too adorable to eat.