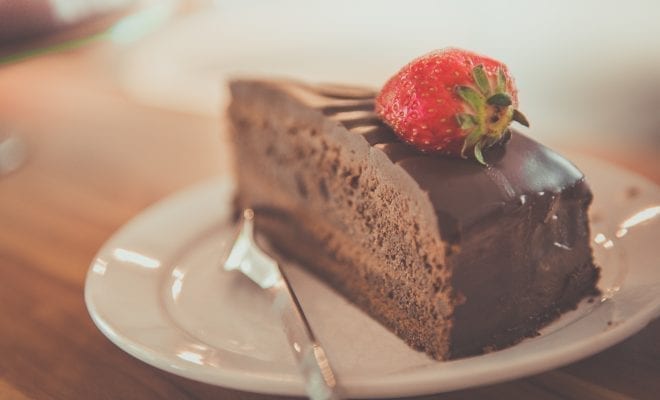 Dining
Delectable Dishes for National Dessert Day
By
|
Calling all sweet tooth enthusiasts! October 14 is National Dessert Day, and it's a no-brainer that you deserve to treat yourself with a deliciously sweet confection in celebration of this wonderful holiday. To help you celebrate properly, we've compiled some proper desserts that can be had at one of these San Diego restaurants.
Mr. Trustee Banana Split at Trust
This classic dessert, made by Pastry Chef Jeremy Harville, features a Neapolitan cheesecake with chocolate, strawberry, and vanilla layers. Complimented by a dollop of banana ice cream, the entirety of the desert is covered in with fresh bananas, pineapple chutney, strawberry sauce, chocolate sauce, whipped cream, and toasted walnuts.
Anything but Basic Chocolate Mousse Cake at Fort Oak
Another favorite from the mind of Pastry Chef Jeremy Harville, this time he takes his talents to Fort Oak. This creative confection is a lovely rendition of a Chocolate Mousse Cake, topped with cookies and cream ice cream, rice krispies, and a touch of mint anglaise.
Trio of Tarts at Zinque
This newly opened trendy French bistro has a glorious selection of pastries served all day. This tart trio consists of an Apple Almond, Pear, and Clafoutis Cherry. All are served warm with a scoop of Tahitian vanilla ice cream.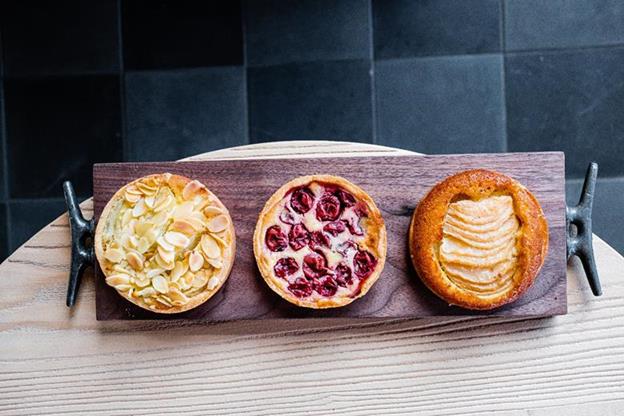 Semifreddo Al Pistacchio at Bencotto
This classic Italian dessert is a fusion-type of dish somewhere between a mousse and ice cream. This signature version features a partially frozen pistachio mousse with a drizzle of sour black cherry sauce and a sprinkle of hazelnuts.
Eight LAyer Carrot Cake at JRDN
Served up at the beach chic spot of JRDN, this moist cake is layered with Yuzu cream cheese crystallized ginger caramel corn, golden raisins, and a healthy topping of butterscotch.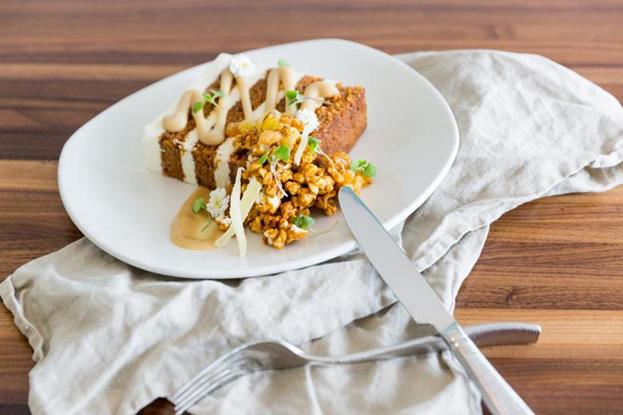 Torta Della Nonna at Monello
After just one bite, you can tell this dessert hails from a carefully crafted recipe passed down from generation to generation. Each bite of the sweet pastry is met with a pleasant nip of citrus and complimented by a sweetness from the custard filling and a crunch of pine nuts.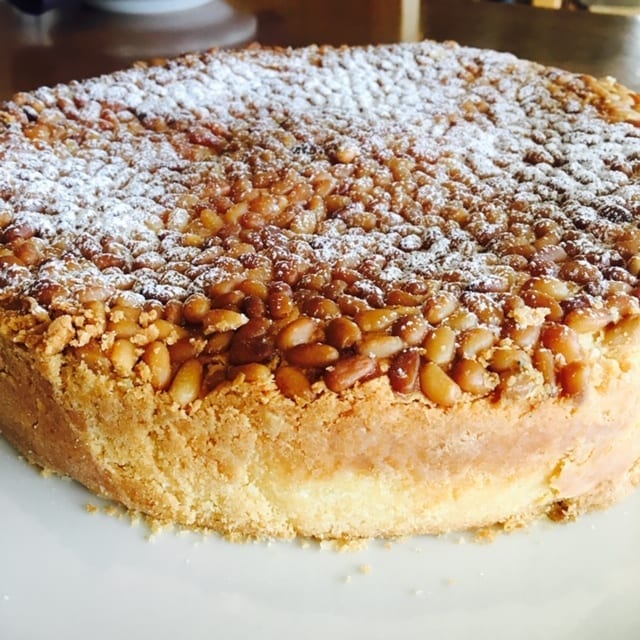 While this chocolate tart is almost too pretty to eat, we promise it's worth every bite. The rich chocolate filling of it offers endless sweet sensations that will satisfy any craving.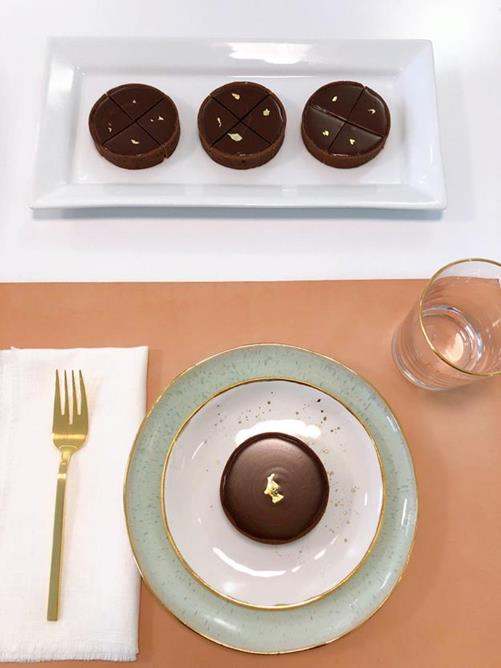 Japanese Cotton Cheesecake at Cloak & Petal
A fluffy and silky cheesecake with a lemon-custard based cake served with a passionfruit coulis, dehydrated oranges, mascarpone cheese, and seasonal fruit. Light enough to not leave you feeling guilty, but plenty sweet enough.
This dense yellow cake has a cream cheese base with a melt-in-your-mouth texture that is irresistible. Topped off with ice cream and flame-cooked banana fosters sauce, this is one that will be hard to share with others.
Incorporating elements of a creme brulee and a flan, this rich dessert is one that is simply delicious.
Head over to East Village and order this dish, which features homemade marshmallow, dark chocolate graham cracker crumble, Mexican chocolate whipped cream and chocolate sauce.
Enjoy a slice of a cool and sweet Key Lime Pie at International Smoke, made with ginger-graham cracker and whipped cream.
An excellent dessert option for a group, the Mash-Up is a massive chocolate chip cookie and dark chocolate brownie that comes topped with a scoop of bourbon vanilla bean ice cream and salted caramel sauce. Each one is served piping hot right out of the oven.
Mousse Au Chocolat Noir at Et Voilà!
The French definitely know how to do dessert, and this is apparent with this Mousse. Dark chocolate flavored with vanilla creme anglaise and Chantilly, this is an excellent light dessert fare.
A favorite of PB locals, Duck Dive bring the nostalgia of fire-roasted s'mores back to you. You get to toast marshmallows over a tiny controlled flame, so each s'more is exactly how you like it.