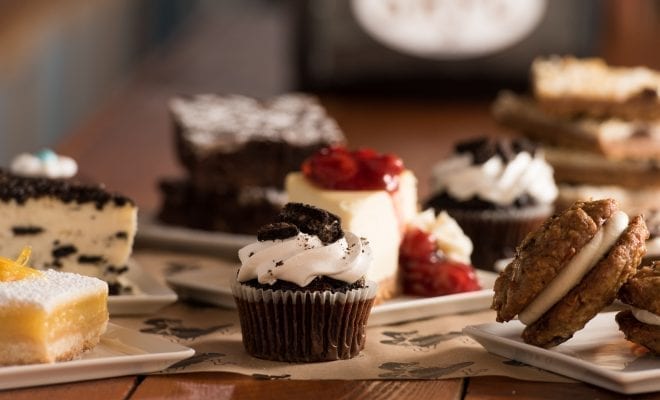 Dining
An Unlikely Hotspot for Gourmet Desserts: Surf Rider Pizza Co. Shines with Homemade Pastries and More
By
|
Known for its delicious specialty pizza, Surf Rider Pizza Co. offers more than pizza by the slice. The unique East Coast-style pizza joint serves decadent, homemade desserts that are made in-house by Surf Rider Pizza Co.'s very own pastry chef extraordinaire Rachael Musico. After munching on delectable pizza, grab one of the many gourmet desserts served at Surf Rider Pizza Co. to satisfy your sweet tooth!
From cream cheese brownies to cupcakes baked in house each day, Surf Rider Pizza Co. has an extensive dessert menu that is perfect for an after-dinner treat or a quick bite. Other sweet choices include carrot cake cookies, cheesecakes in many flavors, lemon bars, coconut bars, macaroons, and more! Not to mention the pizzeria also makes full-sized cakes and pastries for any occasion.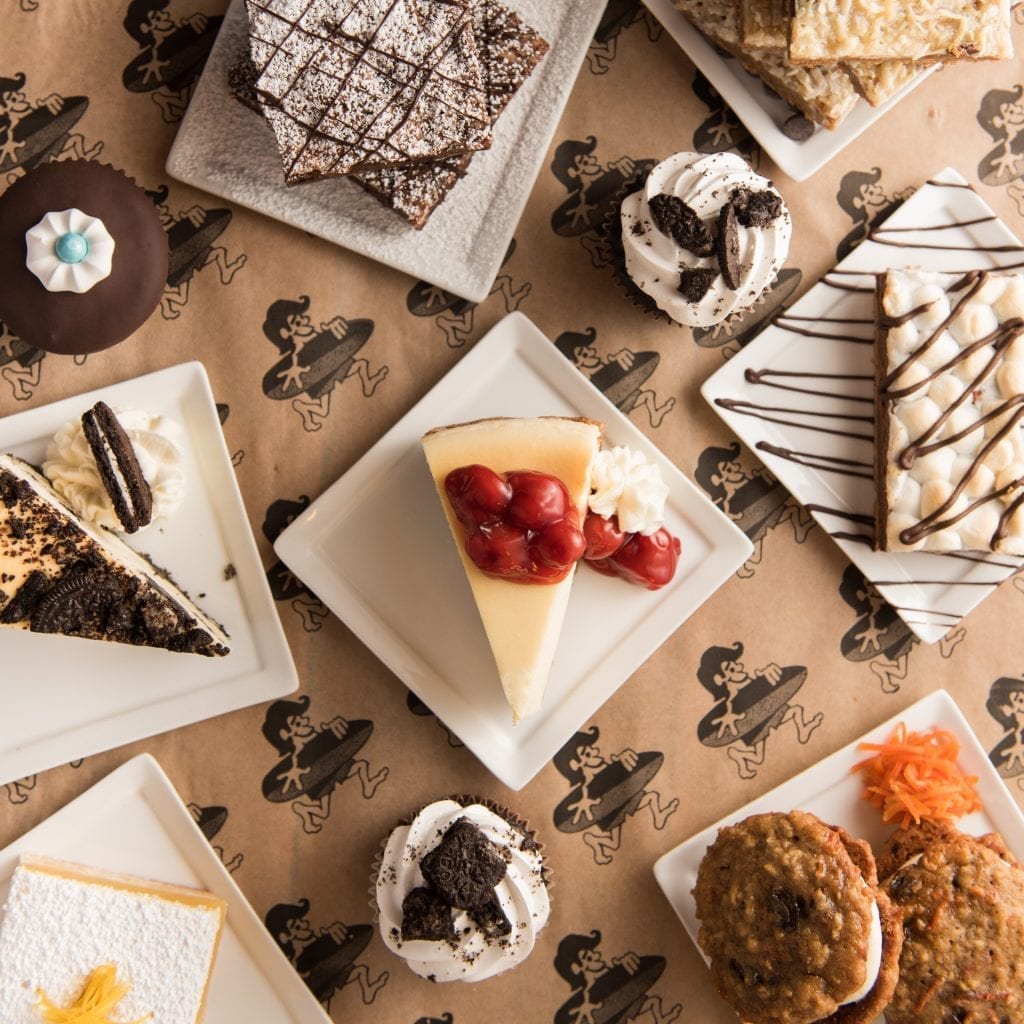 "There's no question about it, our homemade pizza and sweet treats are an undeniable pair. When creating our menu, we knew that the community would appreciate a spot where they can enjoy authentic pizza options and dessert all in one place," said Hilary Rossi, Surf Rider Pizza Co. Founder and Senior Vice President of Food and Beverage at American National Investments. "Our customers are pleasantly surprised when they visit our various locations and find that we also offer an extensive selection of desserts that come freshly made from our bakery. We love bringing tasty pies and treats that are made in house to the Crown Point, Mission Beach, La Mesa, and Ocean Beach neighborhoods."
In 2010, owners Hilary Rossi and Rachael Musico partnered to open the very first Surf Rider Pizza Co. located in Ocean Beach and it's been harmony ever since! In the early stages of Surf Rider Pizza Co., the first location had an old bakery onsite which gave life to the idea to add baked goods to the menu. Fast forward to now and Surf Rider Pizza Co. has grown with three new locations in Crown Point, Mission Beach, and La Mesa, giving foodies more chances to experience the hot spot and try the mouthwatering desserts for themselves.
All the desserts are baked at the flagship Surf Rider Pizza Co. location in La Mesa. The onsite bakery features full-sized cakes and pastries paying tribute to the roots of the brand. The bakery is an important component in keeping Surf Rider Pizza Co. authentic – making all the desserts in-house. In addition to pizza and desserts, the eatery also serves a variety of additional food options. If you're in the mood for more choices, try Surf Rider Pizza Co.'s freshly made salads, popular Philly cheesesteaks and hot sandwiches, and unique Stromboli.
Is all this food talk making you hungry? Fill out the form below to enter our gift certificate give away!
---
Surf Rider Pizza Co. is part of The Patio Group, a division of the privately owned real estate, hospitality and lifestyle company,American National Investments (ANI). Other Patio Group restaurants include The Patio on Lamont, The Patio on Goldfinch, Fireside by The Patio, Saska's, Bao Beach, Andrea's Truffles, Swell Coffee Co., The Patio Express, The Patio Marketplace and the newly opened rock n' roll eatery and bar Himmelberg's!