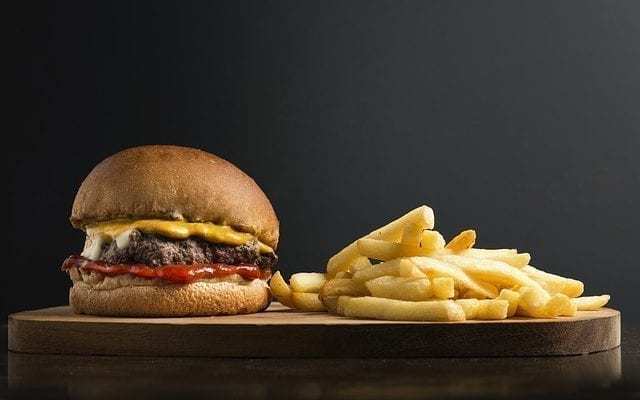 Dining
10 Healthiest Fast Food Menu Items
By
|
Balancing a busy lifestyle can make it tough to eat healthy, especially with the quick and convenient option of fast food. While most fast food restaurants serve food high in calories and fats, here are some lighter options for when you're on the go and need a quick meal. We've compiled a list of the 10 best options from various fast food restaurants so you can keep up with your busy lifestyle but still get the nutrients you need.
Chipotle 
Chicken Burrito Bowl – 500 calories
Skip the tortilla and opt for one of Chipotle's burrito bowls; they can be a nutritious meal without the extra fat or carbohydrates. You're going to want to order this one without the cheese or sour cream, but guacamole is fine since it's packed with healthy fats.
Protein – 42 grams
Fats – 13.5 grams
Carbs – 57 grams
Chick-fil-A 
Grilled Chicken Cool Wrap – 340 calories
The king of chicken sandwiches surprisingly has some pretty healthy options on the menu, and this wrap still packs all the flavor. Pair it with the buffalo or polynesian sauce and you'll be surprised that a fast-food meal can taste like this.
Protein – 37 grams
Fats – 14 grams
Carbs – 29 grams
McDonald's 
Artisan Grilled Chicken Sandwich – 380 calories
There is a stigma surrounding the nutritional value of its meals since Super Size Me, but McDonald's has been working hard to rebrand their food. Their Artisan line is their best yet move yet in serving meals of more substantial nutrition.
Protein – 37 grams
Fats – 7 grams
Carbs – 44 grams
Starbucks 
Spinach, Feta, and Cage-Free Egg-White Breakfast Wrap – 290 calories
Skip the sugary pastries and calorically dense treats when grabbing breakfast here. This hot breakfast wrap is a much healthier option.
Protein – 19 grams
Fats – 10 gram
Carbs – 33 grams
Panera 
Strawberry Poppyseed Salad with Chicken – 340 calories
While Panera is not your fast food restaurant, some of the options are still really high in calories and fat. You'll want to skip the sandwich and flatbreads and opt for their highly nutritious salads like this one that is packed with flavor.
Protein – 25 grams
Fats – 13 grams
Carbs – 31 grams
Taco Bell 
Two fresco soft tacos with steak – 280 calories
The steak version of the fresco taco is your go-to for flavor, and when paired with a serving of black beans and rice, you're still under 500 calories.
Protein – 20 grams
Fats – 8 grams
Carbs – 35 grams
Jack in the Box
Grilled chicken salad w croutons and low-fat balsamic vinaigrette – 345 calories
This grilled chicken salad that doesn't skimp on flavor, and with 31 grams of protein, you will be satisfied for a long time. 
Protein – 31 grams
Fats – 13.5 grams
Carbs – 12 grams
Pizza Hut
Garden Party Thin-Crust Pizza, two medium slices – 460 calories
When choosing pizza, always go with the thin crust to reduce carbs, and don't forget your veggies. This pizza comes with a bunch including tomatoes, onions, and green peppers.
Protein – 18 grams
Fats – 18 grams
Carbs – 60 grams
Subway 
6-inch Turkey Breast Sub, no cheese, add avocado – 340 calories
At Subway, choose the lean turkey and load up on veggies. Avocado instead of cheese is a healthier fat that still adds flavor and texture.
Protein – 18 grams
Fats – 9 grams
Carbs – 49 grams
In-N-Out 
Protein-Style Cheeseburger with spread – 240 calories
When you need to satisfy your craving for California's favorite fast food restaurant, go protein style. Swap out the bun for lettuce while still getting your fix.
Protein – 22 grams
Fats – 27 grams
Carbs – 3 grams