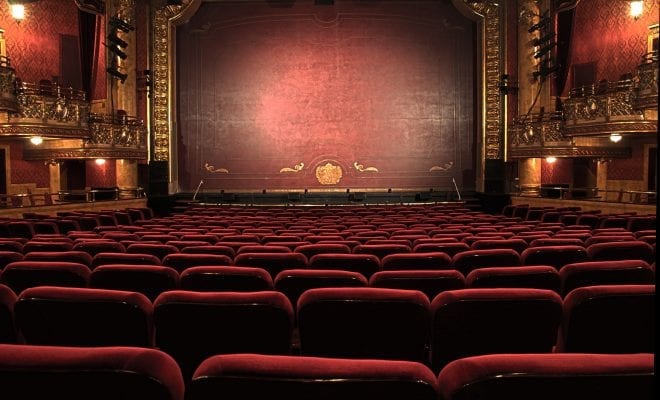 Stage Shows
Theatre Shows in San Diego
By
|
San Diego has earned its reputation as a top destination for theatre, producing and sending more shows to Broadway than any other city in the country. With a variety of historic theatres and plenty of excellent shows happening across the city, there is no better way to experience the arts than watching a live performance. Here are some upcoming shows you won't want to miss. 
When the powers-that-be threaten to close down a garage used by five tireless taxi drivers in Pittsburgh's Hill District, they choose to fight back in the name of survival and respect. Critics are hailing the show for its sharp acuity of acting and drama thanks to its immensely talented cast.
Based on the Brothers Grimm fairy tale, this surreal production features life-sized puppets to bring a mystical forest and countless visual delights to life. With a score by Engelbert Humperdink, the show is filled with drama and wonder, and makes for a perfect family selection
Hurricane Diane – Old Globe Theatre – Feb 8 – March 8 – Old
An unconventional new comedy brought to us from the mind of Pulitzer Prize finalist Madeline George, Hurricane Diane sees the Greek god, Dionysus, return to the modern world disguised as the butch gardener, Diane. Seeking to seduce mortal followers to restore Earth to its natural state, Dionysus, as Diane, chooses to start this mission with a rather unconventional group of people: four real housewives from New Jersey. The show is being hailed as being side-splittingly funny while proving a keen observation of the human spirit.
Fly – La Jolla Playhouse – Feb. 18 – March 29
Fly is an adaptation of the magical children's story of Peter Pan, brought to us in the present. When Wendy meets a boy named Peter and a Pirate named Hook, her life is changed forever, as she is whisked away into a whirling series of adventures. Fly takes on the charming world of Neverland, propelled with a percussive score, dynamic choreography, and aerial acrobatics.
Seen in over 50 countries, this concert-style theatre show is about two young boys from Queens, New York, who go on to become the world's most successful music duo of all time. Using state-of-the-art technology and lighting, and accompanied by a full live band, the show is a moving and powerful concert that is not to be missed!
The Illusionists – Civic Theatre – Feb. 28 – March 1
Known as the Cirque Du Soleil of the magic world, The Illusionists is the world's best selling magic show, and now it is coming to San Diego. This mind blowing performance showcases the jaw dropping talents of some of the most incredibly talented magicians on the planet. It is a non-stop show packed with thrilling and sophisticated performances on a scale of unprecedented proportions.
A history obsessed 12-year old named Emily Driver loves to celebrate the great moments of activism and change throughout the world, but when her request for a needed wheelchair is denied, she takes matters into her own hands. Launching into a time-traveling trip across the country, she meets with some of the most pivotal leaders across the generations, in hopes to inspire others to create a more accessible world.