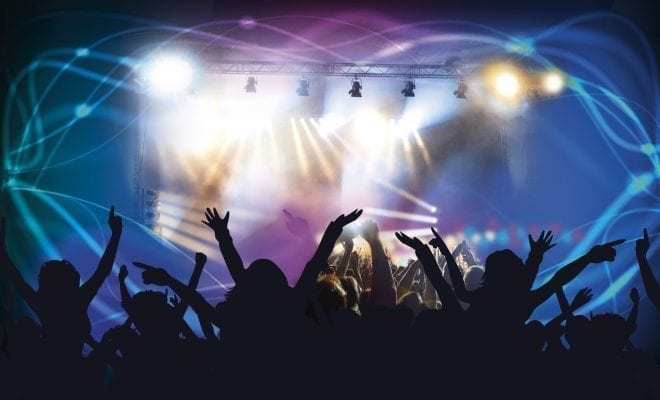 Music
Upcoming Concerts in San Diego: January 2018
By
|
As we ring in the new year, that means there are new upcoming concerts to go to in San Diego. Known for having a thriving music scene, there are concerts for all kinds of music lovers. So check out some of these concerts you can't miss, and bring some musical excitement into your life.
Coming to Valley View Casino Center, this legendary alternative band will be bringing their unique and raw sound to San Diego. If you have never heard their hit single "Mr. Brightside", then go listen to it, because once you do, you'll definitely be looking to get tickets to see this band. Since 2001, The Killers have been releasing incredible albums, and their most recent release, "Wonderful Wonderful" is no exception. The concert is taking place on January 30th at 7:00 PM, so make sure to get your tickets before they sell out.
One of the members of the award-winning hip-hop group Outkast, Big Boi will be performing along with Chicago natives The Cool Kids at the Observatory at North Park. Big Boi has a long and stories career in the music industry, and brings with him an incredible energy filled performance. The Cool Kids take their name quite literally, as the best way to describe their music is quitting fittingly cool. Together, this performance will be smooth as can be, and sure to impress even the most hardcore of hip-hop lovers. Taking place on January 18th, be sure to grab your tickets and witness this amazing group of rappers.Quinn XCII with Chelsea Cutler
If you've never heard either of these artists music, then you're missing out on some true musical gems. Pronounced "Quinn 92", his songs are an unique fusion of hip-hop, pop, and electronic genres, it can be described as some of the best feel good music out there. If you want to check out any of his music, go listen to his his single "Straightjacket" and "Always Been You" off his debut album. You're sure to be convinced afterwards. Chelsea Cutler, the opener for Quinn, is equally talented. Coming off a new release of her debut EP, this is her first live tour, and at her young age, she is not to be missed. Some of her hit songs include "Sixteen" and "Scripts". This show takes place on January 27th, so take the plunge and get those tickets!
Known for being some of the very best indie pop around, Passion Pit is bringing their unique sound to San Diego. Coming off their release of their most recent album, this new slew of music is full of electropop influences, creating a crisp sonic experience. Some of their hit songs include "Take A Walk" which made it to the Billboard Top 100 and held there for a whole year. Their live performances are no different, and are an immersive experience that cannot be missed. Passion Pit will be performing on February 1st at the Observatory.