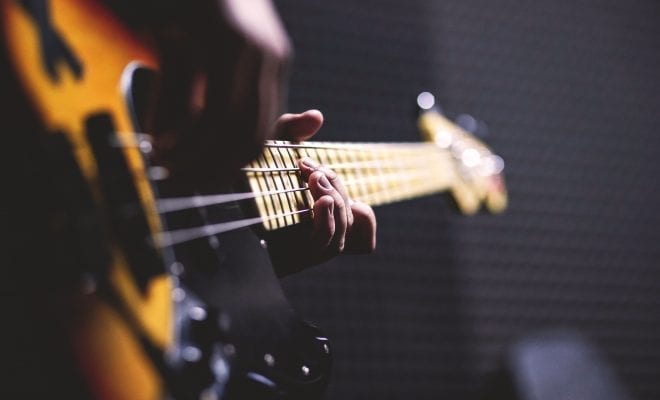 Music
Upcoming Concerts in San Diego: February 2018
By
|
Do something new and exciting with your weekend, and go check out some of the amazing music available to see in San Diego. Well known for having a thriving music scene, there are concerts for all kinds of music lovers.
This incredibly smooth sounding singer has been dubbed by music critics as a nostalgic trip back in time. Her music has been well noted for its cinematic elements and its heavy emphasis on pop culture throughout the 1950's and 1960's. Her debut album, Born To Die, was released several years back to critical acclaim, and she has continually released exceptional albums ever since. Her most recent release, Lust For Life is no exception. She has also been featured on several songs with hit singer The Weeknd, on his songs Prisoner and Stargirl Interlude. She will be playing at Valley View Casino on February 15th. This event will most likely sell out, so be sure to purchase your tickets, because you don't want to miss this one.
The legendary San Diego Symphony will be putting on a very special performance for all you Harry Potter fans. Relive the magic and wonder of the Harry Potter world and come out and hear it recreated. The concert will be telling the magic of the third movie of JK Rowling's classic series. This concert is perfect for fans of all ages, so feel free to take the kids to this one. The thrilling movie will be played on the big screen, while accompanied by live music from the orchestra as Harry and the gang goes about their adventures at Hogwarts. Be ready to encounter the terrifying Dementors, ride the Knight Bus through Diagon Alley, and discover the true identity of Sirius Black. The concert will take place on February 18th at 8:00 pm.
When the best of the local craft beer scene and the best of the local music scene of San Diego meet, you know it's going to be a good time. Taking place at the House of Blues in downtown San Diego, come out and drink samples of 14 different craft beers from breweries like Karl Strauss, Modern Times, and Stone. Food specials will also be available from the House of Blues kitchen that are paired perfectly with the craft brews. The music lineup is also stacked, with incredible local acts like Almost Monday, Jessica Lerner Band, The Night Owls, and many more. This is a great event to check out to see San Diego's vibrant local music scene, so don't miss out! This will be taking place on February 18th.
If you've never heard either of these artists music, then you're missing out on some true musical gems. Pronounced "Quinn 92", his songs are an unique fusion of hip-hop, pop, and electronic genres, it can be described as some of the best feel good music out there. If you want to check out any of his music, go listen to his single Straightjacket and Always Been You off his debut album. You're sure to be convinced afterwards. Chelsea Cutler, the opener for Quinn, is equally talented. Coming off a new release of her debut EP, this is her first live tour, and at her young age, her talent is something you should definitely experience. This show takes place on February 27th, so take the plunge and get those tickets!