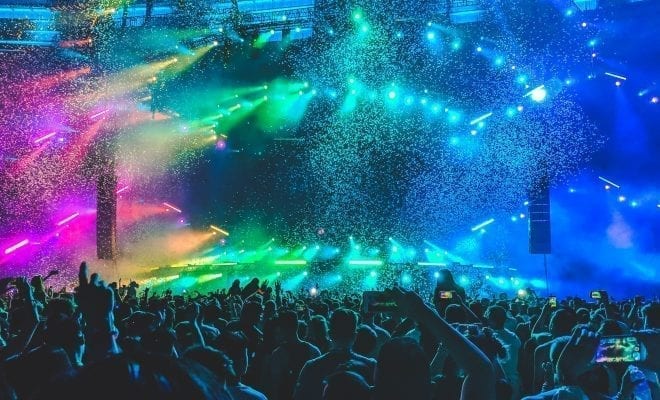 Music
Upcoming Fall Concerts in San Diego
By
|
With the weather changing and the year coming to a close, there are still a number of fantastic concerts and festivals coming up in San Diego. San Diego has a thriving music scene, and has options for all kinds of music lovers. From rock to adrenaline pumping electronic dance music, here are some events you won't want to miss.
Petit Biscuit– Nov. 5 – The Observatory North Park
This wonderfully talented indie-pop/electro producers has a wholly unique sound in EDM right now. His songs combine elements of ambient, techno, house, and a variety of classical and modern influences to create a supreme sound experience you don't want to miss.
The Paper Kites – Nov. 7 – House of Blues (18+)
Australian indie-rock band is coming to the House of Blues, bringing their unique blend of folk music. Their music has been influenced by a variety of musical inspirations, and their ethereal and moody sounds are a delight to hear.
See frontman Johnny Rzeznik perform along with his bandmates as they play some of their best hits.
Morissey – Nov. 10 – Copley Symhpony Hall 
Here is your chance to get to see a rock legend in concert. The english singer and songwriter will be playing at the Copley Symphony Hall, and is sure to be a night to remember.
NF – Nov. 11 – Cal Coast Credit Union Open Air Theatre
Known for his deftly intricate lyrics and storytelling style, NF has been making waves in the hip-hop scene as of late. Be ready for a powerful and moving performance from this young rapper.
Ghost – Nov. 12 – Spreckels Theatre
This wildly strange melodic metal band is known for their strange costumes and enigmatic frontman known as Cardinal Copia. Their take on the metal genre is strangely catchy and unlike anything you'd think would come from the usual hard-hitting music.
An icon in the counterculture movement, David Crosby and his mega-selling folk rock group will be performing in San Diego. Crosby brings along an extensive catalogue of activist inspired songs spanning a variety of hard-hitting topics.
This powerful Irish singer has been killing it lately, with a string of releases that showcase his raw and passionate voice.
Paula Abdul – Nov. 13 – Copley Symphony Hall
A outright legend in pop music, Paula Abdul is  to San Diego, bringing her fantastically energetic performance along for the ride.
Nghtmre – Nov. 21 – The Observatory North Park
Responsible for some of the hardest hitting EDM releases in the past few years, expect this show to be high energy from start to finish.
This veteran British-American rock group has been selling out arenas for nearly 40 years. Don't miss out on this amazing opportunity to witness musical legends in person.
With a career spanning more than 50 years, Barry Manilow is a master of the performing arts, and his show is not to be missed.
Hippie Sabotage – Dec. 20 – The Observatory North Park
With hard-hitting hip-hop inspired EDM music, Hippie Sabotage is a ton of fun to see and vibe out to.
OMFG! NYE 2019 – Dec. 30 – Valley View Casino Center
The premiere NYE festival in San Diego, OMFG! Is stacked with an incredible lineup featuring the very best in EDM right now.