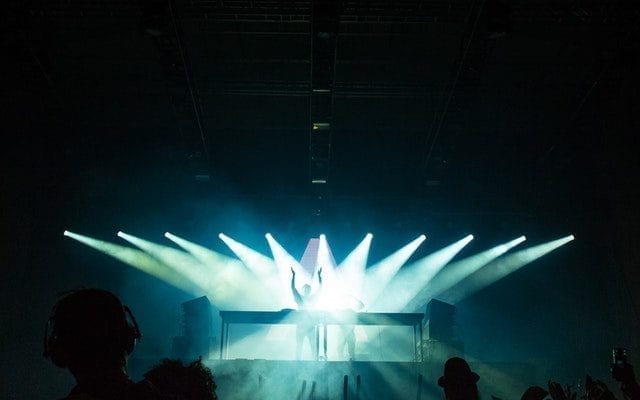 Music
EDM Essentials: Odesza, Illenium & REZZ
By
|
Becoming one of the biggest genres of music in the world, electronic dance music, or EDM for short, is sure to bring a wide range of choices for the music lover. Previously a favorite among the underground music scene, EDM has exploded into the mainstream, attracting many followers. The term EDM is a very general way to explain this genre of music, as there are all kinds of sub genres within EDM that can appeal to anyone. From house to trap, or dubstep to melodic bass, you can be sure to find something you'll like in this high energy music genre. Here are some artists to get you started.
Odesza, a duo comprising of Harrison Mills and Clayton Knight, are well known for their musical masterpieces that can be described as atmospheric and emotional. Their signature sound often includes heavy drums and percussion, laced over synths. Many of their songs feature lyrical samples from a wide range of artists, which will begin slow and steady and build up drops. At live performances, all of their music is created on stage, completely disproving the stereotype that all EDM artists simply "press play" while playing shows. Some of their highlight songs include "Bloom", "Say My Name" and "Line Of Sight" Each tells a complete story that has the power to elicit powerful connections when listened to. Odesza just released their second studio album, titled, "A Moment Apart" to high critical acclaim. If you want to check out their music, visit their website here.
Illenium, another extremely talented artist within the EDM genre, is making waves in the music industry. Fresh off the release of his debut album, "Awake", he is known to be among the top producers in the game right now. His songs often comprise of flowing vocals that melodically build up into bass drops that are sure to rattle even the best of speakers. Many of his tunes have an ethereal and mysterious vibe to them that make the listener feel as if they are taken on a journey throughout the sonic landscapes he creates. Five singles from "Awake" have racked up over 83 million streams on Spotify, without counting the other songs on this album. Some songs to look out for from Illenium include, "Leaving", "Beautiful Creatures" and "Fractures" A regular on the festival and show circuit, Illenium's shows are known to be high energy and comprise of all kinds of genres within EDM. Check out more from Illenium here.
If you're looking for something more along the lines of fringe EDM, look no further than REZZ. Getting her stage name from her last name, Rezazadeh, this 22-year producer has grown to be one of the driving creative minds behind EDM. Trying to describe her music is difficult to explain, as it is a style created all on her own. Her debut album, "Mass Manipulation" is a psychedelic trip through the recesses of her mind. When asked about her sound, Rezz describes her music as, "very slow paced and vibey, and it sucks you right in. It's almost like a void…" Though her music is simplistic in nature, it is quite heavy hitting, letting the simplicity speak for itself. Known for wearing her iconic light up glasses on stage, she is a complete artist that brings music, visuals, and performance all together into one explosive package. Some tunes to look out for from her include, "Relax", "Green Gusher" and "Ascension". To find out more from REZZ, check out her website here.
These three artists comprise of some of the best EDM has to over. EDM is an incredible genre of music that is known for bringing people together in the spirit of love for music. There are many different types of EDM music that can appeal to all, all you need to do is go out and explore for yourself.