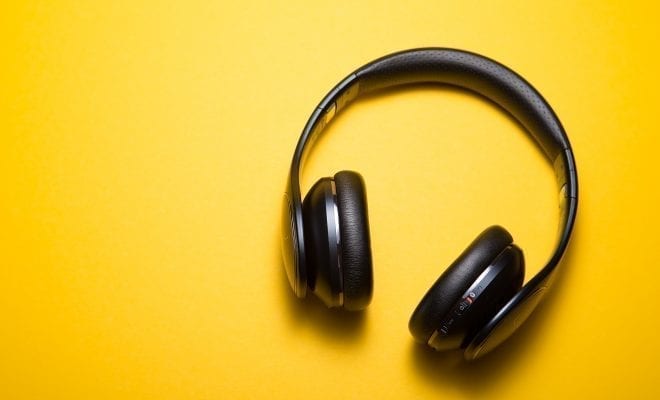 Music
Best Albums of 2019 So Far
By
|
2019 has been quite the year for music, with a number of great albums already released from a variety of big names and newcomers in the industry. Spanning a diverse range of genres, here are the top albums we've been enjoying so far in 2019. 
Solange, When I Get Home
Serving as her fourth studio album, Solange delivers an ethereal and abstract project that exemplifies her lyrical ability. When I Get Home is also her first visual album, providing a series of sketches, chants, and video representation of her powerful music. The slower, offbeat pacing is unlike other albums from her, but the smooth mix of jazz and soul is something we're diggin'.
Tyler, the Creator, IGOR
Tyler has come a long way since his debut album, Goblin from back in 2011. Personifying his evolution in both his sound and his overall direction as an artist, IGOR is something completely different than anything we've heard. Transitioning to a sound more reminiscent to an R&B vocalist, each track is a smooth, layered with a complexity that is both beautiful and a pleasure to unpack. 
Billie Eilish, When We All Fall Asleep, Where Do We Go?
She may be a 17-year old singer, but Billie Eilish has proven that she has the maturity and skill of an artist twice her age. Expanding on her unique style of vocals, she deftly fuses a variety of different genres to form something unlike anything we've heard. Delightfully dark, listeners are treated to a peppering of upbeat tunes balanced by introspective travels through layered soundscapes. 
Lizzo, Cuz I Love You
Her major-label debut has shown that Lizzo is here to stay, blessing us with these gems. From hip-hop self-love anthems like "Truth Hurts" to straight bangers like "Tempo" featuring Missy Elliot. It's practically impossible to not be in a good mood when bumping this album, and sometimes, that is exactly what you need. 
Anderson .Paak, Ventura
The king of feel-good anthems, Anderson .Paak returns with an album packed with smooth melodies that are perfect for a sunset cruise around town. Ventura features some serious collaborations from the likes of Smokey Robinson and Brandy, as well as the late Nate Dogg. 
Maggie Rogers, Hear It In a Past Life
The album may have dropped in January, but we're still playing it start to finish. Maggie Rodgers throws down her signature folksy vibe on the album, with pop influences and guitar chords that will seriously touch your soul. She is a queen when it comes to catchy hooks, like on "Overnight."
Vampire Weekend, Father of the Bride
Their first release since 2013, Vampire Weekend is back at it with their pop-rock tunes. With themes surrounding love, trust, and loyalty, Father of the Bride is guided by lead singer Ezra's voice and enriched with powerful layers of chords and collaborators like Haim.
Bon Iver, i,i
Singer-songwriter Justin Vernon is known for releasing projects that are heavily influenced by a variety of abstract principles and folk-sounding sound. With i,i, Iver returns with an even deeper exploration into his magnificent mind. The album also features the likes of guests including James Blake, Moses Sumney, and Jenn Wasner.
Lana Del Rey, Norman F****** Rockwell!
Lana has proven she is one of the most consistently excellent artists with her successful career. Loaded with a variety of cultural references, Lana continues to exude that effortless Americana-inspired sound with influences from the '50s and '60s era. Her singing is beautifully haunting, as apparent on songs like "How to disappear."
Kehlani, While We Wait
Kehlani is only getting better with each album, and While We Wait is no exception. Drawing upon her vocal strengths and R&B crooning, she digs deep into themes of sorrow and frustration, defly laying into the complexities of the future.