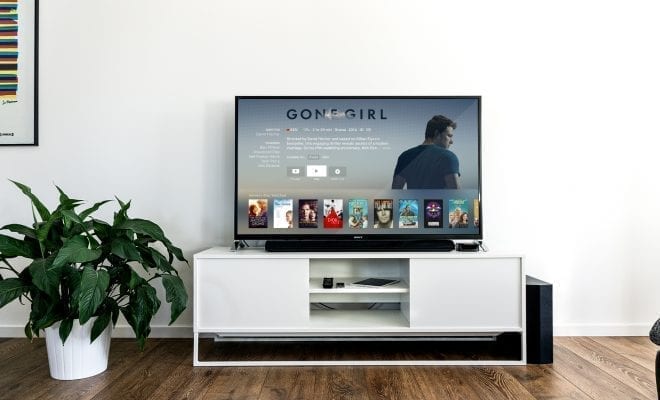 TV
You won't want to miss these Netflix Shows in July
By
|
Summer may be about soaking in the summer rays at the pool, but it's also about movie nights. It's about staying up late with your best friends and watching scary movies. It's about discovering new films and shows that make you happy and captivate you. Enjoy your summer with these new shows and movies coming out on Netflix in July.
Titanic July 1
This romantic classic is perfect for a girl's night. This 1997 action packed romance stars Leonardo DiCaprio and Kate Winslet, who fall in love even though they are from two different worlds. She descends from a rich family and is engaged to a man who does not love her. She meets Jack played by DiCaprio who makes her feel alive. Enjoy this epic romance and get ready to shed some tears.
Free Willy July 1
This 1993 film stars Jason James Richter as Jesse, an orphan who vandalizes a theme park. He is sent to go live with a foster family and is forced to work at the theme park to pay for the damages. At this theme park, he meets an Orca whale who has been misplaced from his family, just as Jesse has. Things start to go wrong when the park owner takes notice in this friendship. Join this adventure as two friends fight to stick together.
The Boy in the Striped Pajamas July 1
This movie takes place in World War II, and child actor Asa Butterfield stars as Bruno. His father has been stationed to work at a concentration camp in Berlin, and the whole family must move in order for the father's new job. Bruno is lonely at the camp and has nothing to do, and he soon strikes a friendship with a Jewish boy staying at the camp. Their friendship continues through the wired fences and their forbidden friendship blossoms. This tear jerker will change your perspective and will leave an everlasting impact on you.
Are We There Yet? July 1
This 2005 hilarious comedy with bring laughs and even some happy tears., Nick played by Ice Cube offers to take the newly divorced Susanne's children on a road trip to see their mother. There are many mishaps including getting banned from their planned flight. This film is full of twists and turns and is a must-see on Netflix.
Friends from College Season 1– July 14
This Netflix original show is a comedy created by Nicholas Stroller and Francesca Delbanco. The first season is filled with 8 episodes that are each half an hour long. A group of friends from Harvard are now in their forties, and are feeling nostalgia for the past. They are still learning the ropes of adulthood and are exploring new relationships. Watch this group of friends learn the true meaning of being an adult.
Rogue One: A Star Wars Story July 18
The Star War's episodes continue with Jyn and her farmer parents. Their peaceful home is destroyed when Jyn's father is forced to help create the Death Star as an engineer. His daughter then joins the Rebel Alliance and tries to help her father destroy the evil that he is being forced to create. You won't want to miss out on witnessing this beautiful creation.
The Astronaut Farmer July 1
Charles Farmer who is played by Billy Bob Thornton, who works on a ranch but has a dream to go to outer-space. He finally decides to fulfill his destiny of being an astronaut. He builds his own rocket on his land while he faces property issues. There is nothing standing in his way and he shows his determination through out the film. Enjoy this heartfelt film that is perfect for the whole family.
Sit back, relax, and enjoy Netflix all summer long.