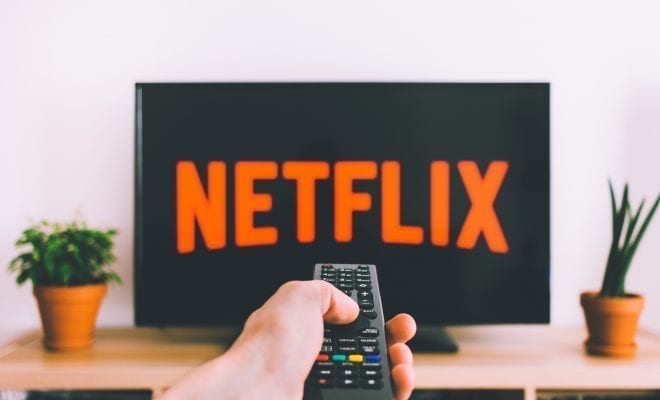 TV
What's Coming to Netflix in October
By
|
It's time for the good ol' "out with the old, in with the new" for Netflix titles. But don't worry, because there are going to be some awesome new selections for everyone's favorite video streaming site. Even though the weather outside is gorgeous, you know you'll have a day or two (or three) where all you want to do is do some quality binge watching. Plus, spooky season is right around the corner, so be ready for a whole bunch of frights and thrills. So without further ado, here are some of the best titles coming to Netflix the month of October.
The Shining – October 1
Add this one to your late-night horror film watching list this month, because this Kubrick classic will chill you right down to the bone. Disturbing as it is complex, The Shining is widely regarded as one of the finest horror films of all time. After watching it, you'll think twice every time you walk into a bathroom, that's for sure…
Mystic River – October 1
After the daughter of an ex-con is murdered, he circumvents the law, taking matters into his own hands. This Oscar-winning film has a star-studded cast, and is as riveting as it is a cinematic masterpiece.
Joe Rogan: Strange Times – October 2
Former Fear Factor host and hit comedian Joe Rogan is returning for another Netflix special. This time, the outspoken Rogan will be taking on everything from politics and pro-wrestling, to cannabis culture and vegans. Strap in for a night full of laughs and unfiltered comedy.
Truth or Dare – October 3
After eight college friends awaken an evil spirit who lost a deadly game of truth or dare, they are forced to take part in the same twisted game, with each forced to answer increasingly humiliating questions and perform violent acts or risk the ultimate consequence: death.
Empire Games – October 5
For all you documentary and history buffs out there, this Netflix original features interviews with scholars and dramatic reenactments of the great historical achievements of the world's greatest ancient empires. From the Egyptians to the Greeks, be ready to delve deep into the wonders of the ancient world.
Making a Murderer: Season 2 – October 19
The critically-acclaimed true crime docuseries returns. Following the case of Steven Avery, a DNA exoneree who, while exposing police corruption, becomes a prime suspect in a grisly new crime.
Marvel's Daredevil: Season 3 – October 19
Among the many current Marvel series out, Daredevil stands above the rest as quite possibly the finest Marvel releases next to Infinity War. Daredevil is a fantastically dark yet beautiful take on one of the most popular superheroes in the MCU universe.
Chilling Adventures of Sabrina – October 26
A reboot of a classic, upon the arrival of her 16th birthday, Sabrina is forced to choose between the Witch world of her family, and the human world of her friends. This adaptation of the comic book hopes to bring forward a much darker, more mature tone to the Teenage Witch.
Head over here for a full list of titles coming to Netflix this month.