News
What You Need to Know About the 2018 California Primaries
By
|
On June 5, Californians will be heading to the polls to vote in the state's primary elections. This years primary election will include races for governor, congressional seats, statewide offices, and seats in the state Legislature. The top two vote-getters, regardless of political party affiliation, will advance to the November general election, where voters will elect their new state officials.
If you're already registered to vote, you will have recieved a voting booklet in the mail that contains are pertinent information for the upcoming primaries. If you prefer to vote at a polling place, the address is on the back of your booklet. If you do not have a booklet, call the Secretary of State's toll-free voter hotline at (800) 345-VOTE (8683)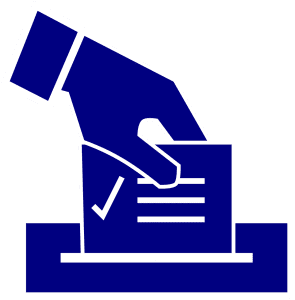 For those who need to register to vote, lucky for you it has never been more simple to do so. Click this link, and select 'Register to Vote Now'. All you'll need is your California driver license or California identification card number, the last four digits of your social security number, and your date of birth. The entire process takes no more than 5 minutes, and once you're done, you'll be good to go. For those who want to check if they're already registered to vote, all you need to do is head over here and input your personal information, and the website will let you know if you are. Once you're registered to vote, on June 5, head to your local poll to cast your votes.
Participating in the June primary election is important because it allows you to have a voice in our democratic society. As a citizen of the United States, it is your right to cast a vote for the candidate that you see most fit to carry out what you feel is best for the success of our home state of California, and the nation as a whole.
All 80 seats in the California State Assembly, 20 of the 40 seats in the California State Senate, all 53 seats of California's seats in the U.S. House of Representatives, and California's Class 1 seat in the U.S. Senate, currently held by Dianne Feinstein (D), are up for election this year. 
All of California state executive offices are also up for election, with Incumbent Governor Jerry Brown ineligible to run for another term due to term limits. Over 50 candidates have expressed interest in running for Governor, with top contenders including Lt. Gov. Gavin Newsom (D), formey Los Angeles Mayor Antonio Villaraigosa (D), and state Treasurer John Chiang (D). So far, election forecasts for the Senate seat and the Governor's race have been classified as being safely Democratic, according to polls research.
One District election you should be on the lookout for includes California 50th Congressional District, based in San Diego County. Incumbent Duncan Hunter (R) will be seeking re-election, with several challengers, including El Cajon Mayor Bill Wells, having filed for the race. As of March 27, election forecasters have given Republicans a more favorable outcome.
For more information on the candidates for the 2018 California primaries, head over here.