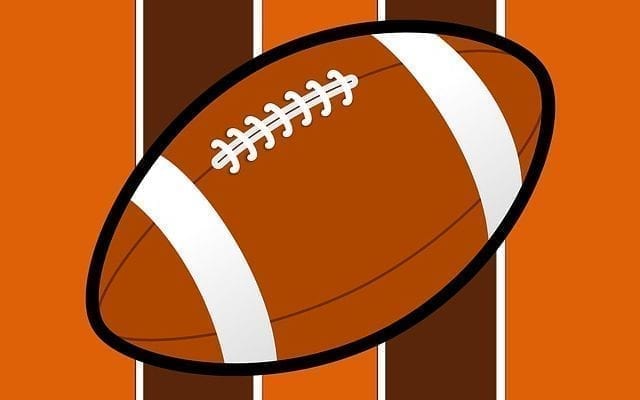 News
The Defeated Season: How The Browns Can Bounce Back
By
|
The Browns made history this previous season, but not in a good way. The Cleveland Browns lost their final game to the Pittsburgh Steelers, capping off a defeated season: an 0-16 record. They are now the second team ever to finish their season with an 0-16 record, joining the 2008 Detroit Lions who also have finished their season with such a record.
The 2017 season was especially harsh to the Browns, with many sportscasters and NFL pundits calling them, "the sorriest NFL team ever". In fact, in the past two seasons, the Browns have a record of 1-31. Let that fact sink in for a moment: 31 losses is insurmountable for most NFL fans to even think about. While they have suffered from absolutely poor performances in most of their games, they really have no reason to have been so awful.
The Browns had a chance to draft a star, franchise quarterback in each of the last two NFL drafts. In 2016, the Browns could've used their early draft pick to draft Carson Wentz, a quarterback with exceptional promise, but they did not. In 2017, they once again had the chance to get a promising quarterback to lead their team, but did not. They passed on drafting Deshaun Watson, another potential star, losing him out to the Texans. In fact, Carson Wentz was well on his way to become this years league MVP, before suffering a season-ending injury. Watson was also having a spectacular season, making a case for becoming the offensive rookie of the year. The Browns are famous for cycling through quarterbacks at an extremely high rate, with over 7 quarterbacks having started games in the past two seasons.
Browns owner Jimmy Haslam has been firm with reporters that he intends to keep head Coach Hue Jackson, believing he can still turn his team around. It is a strange decision however, ad the Browns have not even remotely prospered under his leadership.vThe same can't be said about other departments for the Browns. They have already fired general manager Sashi Brown, replacing him with John Dorsey.
As the Browns enter into the off-season, they will have to make some tough decisions in regards to their depth chart as well as their leadership. The Browns possess the first and fourth overall selections in the NFL draft., which will be a key element in adding some talent to their roster. The Browns will certainly need to bring in some talent to their quarterback position, although its been rumored they might be picking from some veteran quarterbacks that are potentially available to be traded for the 2018 season. The Browns might consider putting in a bid for Kirk Cousins if he becomes available, or maybe trade for Alex Smith. Both are reliable quarterbacks who can bring some much needed leadership to the team.
Whatever they do, the Browns have a long road to regain the former glory they once held in the NFL. However, there are plenty of precedence for a comeback story, main case being the Jacksonville Jaguars, who have comeback from a horrible 2016 season to clinch a spot in the upcoming AFC championship.