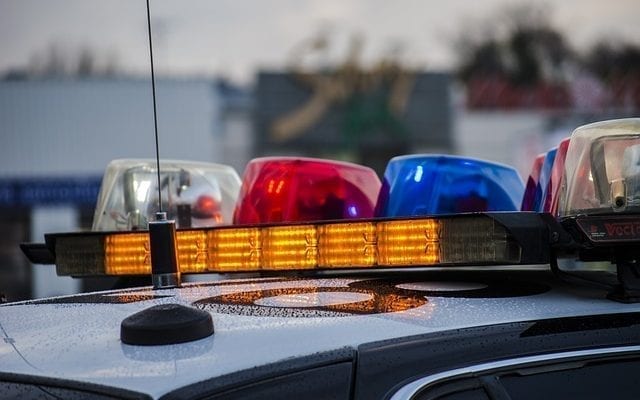 News
Suspected Golden State Killer Arrested after 40 years
By
|
After 40 years of investigation, authorities have finally arrested who they say is the Golden State Killer, a man who terrorized California throughout the 1970s and 1980s. Joseph's James DeAngelo, 72, was taken into custody outside his home and charged with six counts of murder. DeAngelo was living in a quiet suburb of Sacramento, a mere half-hour drive from where he committed a 12-year raping and murdering rampage.
Authorities say 72-year old Joseph James DeAngelo, a cop in two California police departments, is the Golden State Killer https://t.co/iVO8Z4dZDX pic.twitter.com/xSulINwdmd

— Splinter (@splinter_news) April 26, 2018
The cold case was cracked this past week when investigators were able to identify DeAngelo and match his DNA with the murders of Lyman and Charlene Smith in Ventura County in 1980. Police say this man is the notorious Golden State Killer who committed 12 killings and at least 50 rapes in at least 10 counties in California. Currently, DeAngelo is being held without bail in Sacramento, and will be arraigned this Friday afternoon.
DeAngelo was a police officer when he began his violent spree in the late 1970's. He was a police officer in Auburn, California, but was fired in 1979 after shoplifting a can of dog repellent and a hammer from a drugstore. He was a member of the police department from 1973-1979. According to Sacramento County Sheriff Scott Jones, it is ""Very possibly he was committing these crimes during the time he was employed as a peace officer, and obviously we'll be looking into whether it was actually on the job." The Auburn Police Department has stated they will "do everything within its power to support this investigation and any prosecution that follows."
According to neighbors, DeAngelo was a quiet man who was peculiar but not overly strange. Kevin Tapia lived near DeAngelo for over 20 years, and said he would often hear DeAngelo yelling in his home, or getting angry at neighbors who would get too close to his yard, or mow their lawns too early in the morning. Tapia told HLN "He's not like an overly creepy person, but he definitely, you know, kept to himself and kind of was … a little different. It was definitely some concern."
Ms. Carson-Sandler, 72, who was raped in 1976 by the Golden State Killer stated her gratitude and appreciation for her rapist being brought to justice. She said the hatred and anger she carried for him faded over the years, but she continued to pray that he would eventually be identified and apprehended.
"I just feel so blessed that God has finally answered all of our prayers, that this monster would eventually be put behind bars," she said.
Neighbors were stunned when they saw several police vehicles pull up to DeAngelo's house, along with an armored car and an arrest warrant on charges of murder. DeAngelo was working in his garage that afternoon, building a table. Though he seemed surprised, he surrendered without incident, according to the AP. He reportedly told deputies he had a roast in the oven as he was led away to a squad car.
While progress surrounding the case grew cold over the years, investigators never let up. Detective Paul Belli of the Sacramento County Sheriff's Department said they "…never gave up on this investigation." He continued "This person ruined a great number of lives, and he should be held accountable."