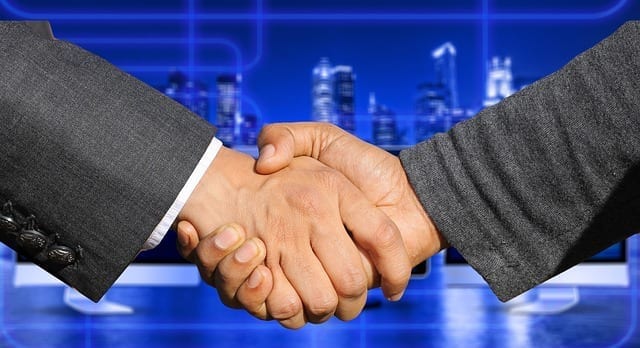 News
Sprint and T-Mobile Announce Plans for Merger
By
|
After a long period of deliberation, Sprint and T-Mobile have officially announced plans to merge. If approved, the combined companies would become the second-biggest wireless carrier after Verizon. Over 100 million customers would fall under the umbrella of the merger, overtaking AT&T's current position in the industry. The deal is said to be worth $26 billion.
By combining the two companies, executives say they will be in a better position to take on Verizon and AT&T, both of which are significantly larger than the two companies individually. The deal will see Sprint absorbed by T-Mobile, who will maintain operations and collect revenue from the combined customer base. Another benefit from the merger is that it will allow for the combined companies to pursue 5G technology, the next-generation wireless standard of the communications industry.
5G technology will allow customers' smartphones to surf the internet at speeds unattainable by 4G or LTE technology. 5G technology offers better reliability than current 4G speeds, and some have said it has potential to even replace internet cables running into your home. 5G technology will also be capable of supporting newer smart devices, including wirelessly connected smart cars, telemedicine, and high resolution video conferencing. Right now, Verizon and AT&T are pursuing 5G technology, but Spring and T-Mobile's only chance of building this next-gen network is if they pool their resources to invest in new cell towers and upgraded infrastructure.
As of now, it is too soon to tell how the deal will affect consumer prices. However, T-Mobile CEO John Legere said that he believes the merger will lead to lower prices overall for Spring and T-Mobile customers, forcing other providers like Verizon and AT&T to cut rates in order to compete. Others are not so sure of this, with Blair Levin, a policy adviser for New Street Research saying "The general view on Wall Street is that as a result of this deal, there are likely to be job cuts and prices are likely to rise."
For current subscribers to Spring and T-Mobile, there will be several changes taking place. A new roaming agreement will allow Sprint customers to utilize the T-Mobile network in areas where Sprint's coverage is low or unavailable. Until the merger is approved by regulators, the two carriers will otherwise operate independently of each other.
In the event it is approved, Spring customers will be migrated to T-Mobile's network, but this process could take up to three years according to experts. Executives from both companies have stated the half of Sprint's customer base will not even notice a change, since their phones are already capable of supporting both networks.
AT&T previously attempted to buy out T-Mobile, but the deal was blocked by regulators on the grounds that it would create a near monopoly over the wireless industry, harming competition. If the deal moves through the regulatory phase, this will mean there will be only three major cell providers in the United States, a concerning issue for some.