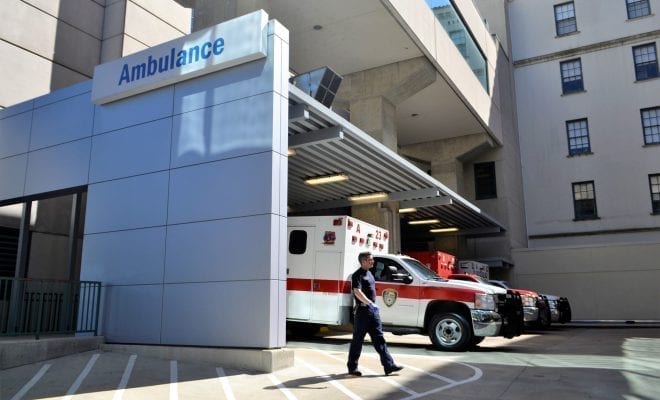 News
San Diego County Launches Campaign to Stop Domestic Abuse and Strangulation
By
|
San Diego is gearing up to supply healthcare providers with new training programs that will aim to help better spot signs of domestic abuse and strangulation. Health professionals in the county's major healthcare providers will undergo training, while thousands of posters that read "Only you decide what goes on your neck," will be placed in clinics.
The training is thanks to a new $25,000 campaign called San Diego County Health CARES. The program, which was announced last month during Domestic Violence Awareness Month, is the latest effort to curb the rise of strangulation-related felonies. Over the past six years, these types of crimes have increased four-fold, with strangulation accounting for 13% of domestic violence homicides over a period of two decades. 
San Diego County District Attorney Summer Stephen hopes the initiative is a big step in dramatically reducing the number of domestic violence cases. "We know that victims are often reluctant to report to police but will trust their healthcare provider, so this is an opportunity for early detection and intervention that could save lives," she said.
San Diego police agencies changed the protocol for responding to suspected strangulation back in 2017; officers now refer victims to a forensic nurse for proper evaluation. This protocol is a first of its kind in the state, and is setting an example for other agencies across the country. Its result has dramatically improved the number of prosecutions for strangulation, jumping from 66 in 2015 to 250 in 2018. 
Utilizing the expertise of a forensic nurse is key, as oftentimes, victims of strangulation will show no marks of physical signs of injury on their neck. In the past, this has made it difficult for law enforcement and doctors to detect that strangulation has occurred. Through this training, they will learn the proper questions to ask the patient, as well as know the signs and symptoms.