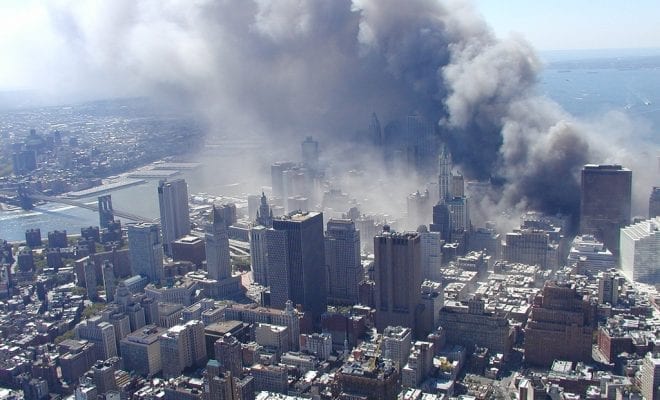 9/11 WTC Photo by 9/11 Photos via CC 2.0
News
Remembering 9/11
By
|
16 years ago on September 11, 2011, was one of the most devastating days in our nation's history. At 8:46 in the morning, a hijacker of a plane flew into the North Tower of the World Trade Center in Lower Manhattan. 17 minutes later at 9:03 am, a second hijacker hit the South Tower. The impact followed by the collapse of the buildings created immeasurable damage. 2,606 people in the World Trade Center and surrounding areas died.
At 9:37 in the morning another plane hit the Western face of the Pentagon. 30 minutes later, a fourth plane crashed in a field in Southern Pennsylvania. It is believed that this plane was headed to the US Capitol or White House but brave passengers were able to stop the plane from hitting its target.
In total, 2996 people were killed and more than 6,000 others wounded.
According to Quora, one of the first people to die on Sept. 11th was one of the brightest men in the twentieth century tech industry, Daniel Lewin. He was seated next to three of the terrorists on his flight, tried to disrupt their plans, but was stabbed to his death by the terrorists. Lewin served four years for the Sayeret Matkal, attended Technion, and got his graduate degree at MIT. He then founded the largest content delivery platform, Akamai technologies.
Today, we keep Lewin's friends and family in our thoughts. We honor the lives of all of the people who died, were injured, or continue to suffer from mental and physical challenges brought on by the events of the attacks. We will never forget.