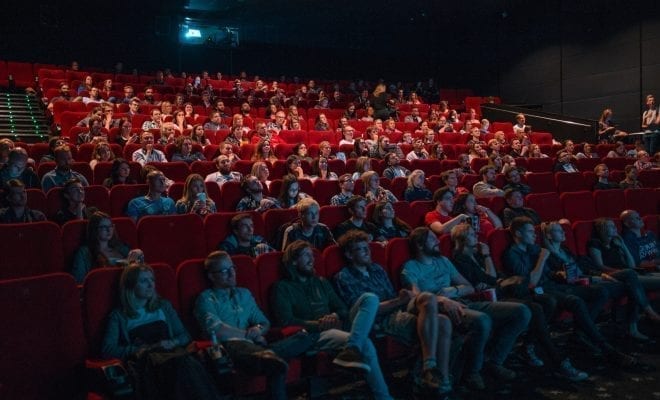 News
MoviePass Attempting a Triumphant Return by Bringing Back Unlimited Plan
By
|
MoviePass is making more changes to its incredibly complicated pricing structure with a return of its infamous unlimited movie plan. The tier of its movie ticket purchasing plan will allow members to see as many movies as they want every month, though there has not been any word as to how much it will cost.

Previously, MoviePass offered its unlimited plan for a dirt cheap $9.99, which forced a collective whisper, "how in the world are they able to do this" under our breath, but that never stopped me from seeing movies as often as I could. With this pricing, the company attracted millions of customers, but in the end, the offer was too good to be true. MoviePass essentially imploded, burning through so much cash. It was inevitably forced to implement new restrictions that were the complete antithesis to the unlimited movies its customers were so accustomed to.

However, now the company believes it has found its break-even pricing model that will allow sustainable growth and the chance to operate the fear of folding. "It's a tribute to our friends in exhibition," said Khalid Itum, executive VP of MoviePass, in an interview. "We're saying that the best place to see a movie is a movie theater. That means getting off your couch and going to one. That's sort of a story of human triumph fulfilled, as well as a story of our company fulfilling our promise to you as a consumer."

The company currently offers several different plans at varying price points. In major cities, the $14.95 a month "select" plan allows customers to see three movies per month at some point during their theatrical run. The
$24.95 a month "red carpet" plan lets people see three movies of their choice at any time, and also covers premium movie formats like IMAX and 3D.

After a period of serious public backlash, it seems MoviePass' comeback is on the up and up. A recent study conducted by Netbase shows that before the new plans, customer satisfaction of MoviePass was only at 44%. However, that figure has increased to 59% after the announcement of the return of the unlimited plan. Expect an update on the overall pricing model for the unlimited plan in the following weeks.