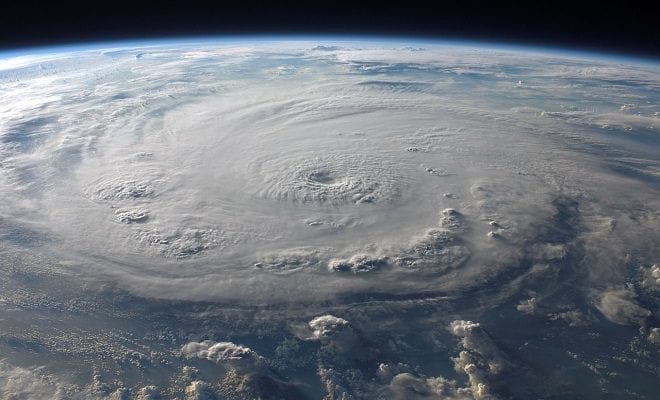 News
Mass Evacuations Take Place as Hurricane Florence Barrels Towards North Carolina
By
|
Coastal residents of North Carolina are evacuating their homes as they are faced with the potentially devastating effects of the quickly approaching Hurricane Florence. A long stream of vehicles was seen moving inland, as North Carolina Governor Roy Moore implored residents to flee.
In a statement, Gov. Moore said, "The waves and the wind this storm may bring is nothing like you've ever seen." He continued, "Even if you've ridden out storms before, this one is different. Don't bet your life on riding out a monster." While some have been reported to be taking their chances and staying in their homes, the majority of coastal residents in North Carolina have taken heed to this warning.
People around the region were seeing scrambling to stock up on precious supplies including bottled water, gasoline, and canned goods. Some fleeing residents are finding empty store shelves and gas stations depleted of their reserves.
Over 5.4 million people live in areas at risk of being affected, as Hurricane Florence is expected to blow ashore by late Thursday or early Friday. Florence is predicted to dump 1 to 2 ½ feet of rain in the majority of areas, resulting in severe flooding and extreme environmental damage due to hitting industrial waste sites and hog farms. There are also half a dozen nuclear power plants in the storm's projected path. Operators plan to shut down the plants at least two hours before the brunt of the storm makes land.
The National Weather Service said that the storm "will likely be the storm of a lifetime for portions of the Carolina coast." Florence is said to be so severe, that warnings for it were issued even when it was still 300 miles away off the coast of the state. President Trump declared states of emergency for both of the Carolinas as well as Virginia.
An early forecast predicted that as the Category 4 storm approaches the Carolinas, the eye of the storm will have winds topping out at 130 mph. Some projections warn that the storm could leave portions of the eastern tip of North Carolina under nearly 9 feet of water. Jeff Byard, an official at the Federal Emergency Management Agency, implores any residents still thinking of staying behind to leave by Wednesday. "Today's the day […] It's time for our citizens to be a part of the team. Heed those warnings and evacuate if you're in one of the zones." 
---
For updates on storm information including traffic alerts, evacuation resources, and locations, click here.