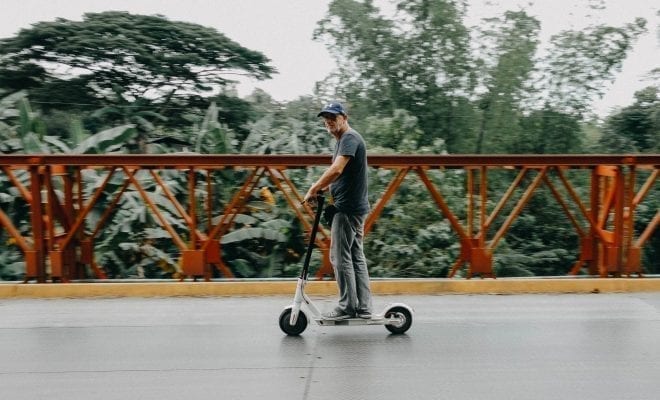 News
Electric Scooter Services Causing Hundreds of Injuries
By
|
The Centers for Disease Control and Prevention published a scathing report on electric scooters, highlighting how they have become a serious risk to the public. The study, conducted in Austin, Texas, found that there were about 20 serious injuries for every 100,000 electric scooter trips.

Also known as E-scooters, these personal transportation devices have taken over major cities across the country. Since being released to the public, they have become wildly popular, with tens of millions of scooter trips taken last year. Scooter startups like Lime and Bird have now been joined by popular rideshare companies including Lyft and Uber, all of whom are competing for a piece of this emerging market.

With such a steep rise in popularity, it was only inevitable that injuries would follow on these scooters, most of which can reach a top speed of 20 mph. This has raised concern with public officials, who say the scooters can be a serious hazard for pedestrians simply walking on sidewalks.

The study found that almost half of the injuries sustained were head injuries. Of those, 15% had traumatic brain injuries. Less than 1% of riders were wearing a helmet at the time of injury. Of the rest of the riders, interviewed, 70% sustained injuries to their upper limbs, and 55% injured their lower limbs.

Another concern regarding these electric scooters is the fact that many people are utilizing them after drinking alcohol to get around faster. Nearly a third of the riders surveyed said they had drank alcohol before getting on the scooter and subsequently injuring themselves.

In late March, a tourist from Woodstock, Georgia died from injuries sustained in a scooter collision while in downtown San Diego. There has also been a head-on collision between two scooter riders in Mission Beach, resulting in serious injuries to both riders.