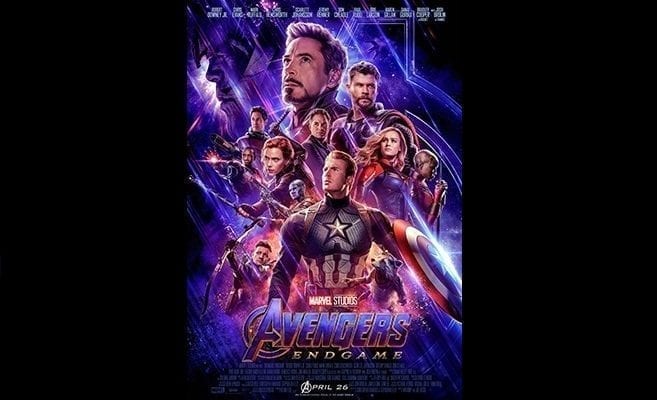 Movies
'Avengers: Endgame' Smashes Records with $1.2 Billion Opening
By
|
As expected, "Avengers: Endgame" absolutely dominated the box-office on its opening weekend, pulling in a record $1.2 billion globally. With an opening like this, Marvel and Disney have truly reached a new pinnacle in the entertainment industry which displays the true domination the comic-book studio has come to enjoy.

Early forecasts for the movie saw the movie pulling in between $260 million and $300 million in the U.S. and Canadian theatres, but blew past these estimates, raking in $350 million in domestic ticket sales. "Avengers: Endgame" destroyed previous records set by "Infinity War" with $257.7 million in sales, and "Star Wars: The Force Awakens" with $248 million.

In just its opening weekend, "Avengers: Endgame" has made more money than previous blockbuster films like "Skyfall" and "The Dark Knight Rises" grossed in their entire runs. "Avengers: Endgame" was released in more theatres than any opening ever before, with a collective 4,662 in the U.S. and Canada. Some AMC theatres in the country were open for 72 hours straight, with showings playing every fifteen minutes to accommodate the massive influx of moviegoers.

Alan Horn, Disney Chairman, released a statement saying "This weekend's monumental success is a testament to the world they've envisioned, the talent involved, and their collective passion, matched by the irrepressible enthusiasm of fans around the world." Horn credits Marvel Studios and president Kevin Feige for pulling challenging "notions of what is possible at the movie theatre."

"Avengers: Endgame" is the culmination of 22 Marvel films spaced out more than a decade, with the beginning starting with 2008's "Iron Man." Producers Joe and Anthony Russo were able to pull over a masterful display of storytelling with one of the biggest casts of big names in Hollywood history.

The critics seem to be pleased with it too. Currently, "Endgame" sits at a 96% on Rotten Tomatoes, the best rating for any Marvel film aside from "Black Panther." Audiences have even given the film an A-plus CinemaScore. Going forward, it will be interesting to see just how much Endgame will gross during its theatre-run.