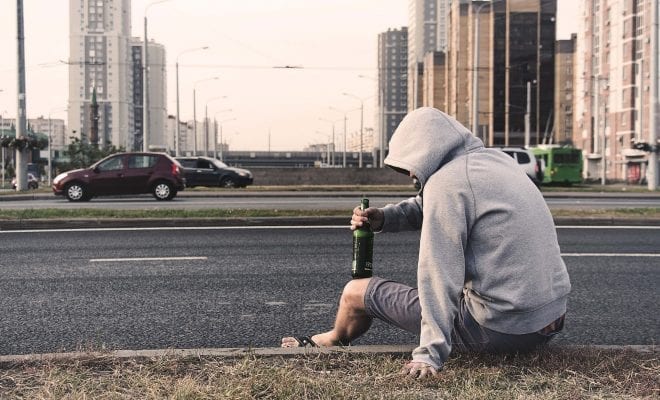 News
Alcohol-Related Deaths In America Is On The Rise
By
|
A new report published by researchers from the National Institute on Alcohol Abuse and Alcoholism provided some troubling findings regarding Americans' relationship with drinking. An analysis of death certificates from those 16 and up between 1999 – 2017 shows that the number of drinking-related deaths has spiked 50.9%.
In 1999, there were a total of 35,914 alcohol-related deaths, but that number more than doubled to reach 72,558 in 2017. In total, alcohol was the cause of nearly 1 million deaths between 1999 – 2017, topping off at 25.5 deaths per 100,000 Americans at the end.
Research shows that roughly half of these deaths were the result of liver disease, fatal overdose from alcohol, or alcohol mixed with other drugs. Of the 2.8 million deaths in 2017, alcohol was the cause of 2.6%.
As alcohol-related deaths increase, so does the number of Americans participating in binge drinking. A separate report released by the CDC shows that binge drinkers are consuming more alcohol than ever, marking an increase from 472 drinks on average in 2011 to 529 in 2017.
Binge drinking seems to have a particularly heavy impact on specific groups than others. Men continue to have the highest rates of alcohol-related deaths in general, while the largest increase has been seen among non-Hispanic white women.
The rate of binge drinking has been seen a significant in nine states, as stated by the report. These include Idaho, Indiana, Maine, Montana, New Jersey, New York, North Dakota, Ohio, and Virginia. Binge drinking rates did see a significant decrease in Massachusetts and West Virginia, while the remaining states saw no noticeable change.
Seeing figures like these makes it plausible to understand why so many Americans are pushing to participate in Dry January, a month to completely abstain from alcohol. Despite millions advocating for such a month, it uncovers a dichotomy within the country showing where alcohol continues to remain at such a high level of importance.