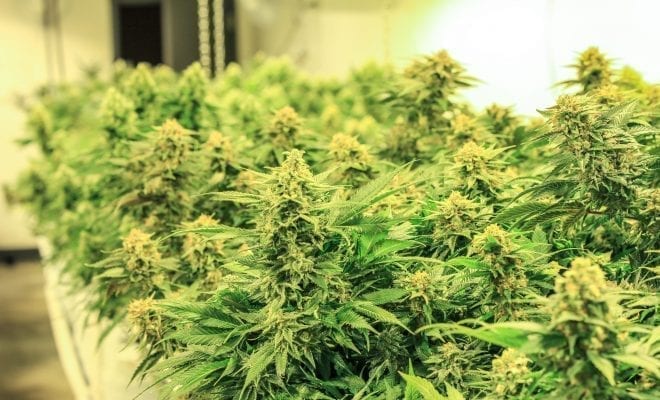 News
3 States Legalize Marijuana for Medical or Recreational Use
By
|
Three more states joined a growing wave of marijuana legalization in the United States after the results from last night's voters were calculated. Michigan voters legalized recreational marijuana, becoming the 10th state in the U.S., and the first state in the mid-west to do so. Utah and Missouri voters legalized marijuana for medical purposes, respectively becoming the 31st and 32nd states to approve it.
Michigan voters approved Proposition 1, which will allow adults 21 and older to grow, buy, use, and possess marijuana for recreational purposes. The law will also allow adults to possess up to 2.5 ounces of marijuana and will be able to grow and maintain up to 12 cannabis plants. It will also allow for the cultivation of industrial hemp, a versatile crop that has various uses in the textile, food, and biofuel industries.
Steve Hawkins, executive director of the Marijuana Policy Project, said: "Voters have once again sent a message loud and clear that it is time to legalize and regulate marijuana. The victory in Michigan highlights just how widespread support is for marijuana policy reform. This issue does not only enjoy strong support on the coasts but also in the Midwest and all throughout the country."
In Missouri, voters passed a proposal that will allow the purchase and possession of marijuana for medical purposes, and establish a framework for the state to implement regulations for licensed dispensaries. All marijuana sales will be subject to a 4% tax, which will go towards aiding health care services for veterans.
Utah voted with 53% in favor of Proposition 2, also allowing marijuana use for medical purposes. While the bill will require a full vote in the state legislature, it has already garnered heavy support from a number of key policymakers, including State Gov. Gary Herbert and The Church of Jesus Christ of Latter-day Saints.
This marks a clear shift in cultural acceptance of marijuana use, with 31 states now voting in favor of repealing century-long prohibitions. However, even with a strong effort by the states to legalize marijuana, it still remains illegal at the federal level. President Trump has vocalized support for a new congressional bill that would prevent the federal government from interfering with states legalization efforts and could signal an impending end to a long-standing ban on the nations most used illicit substance.