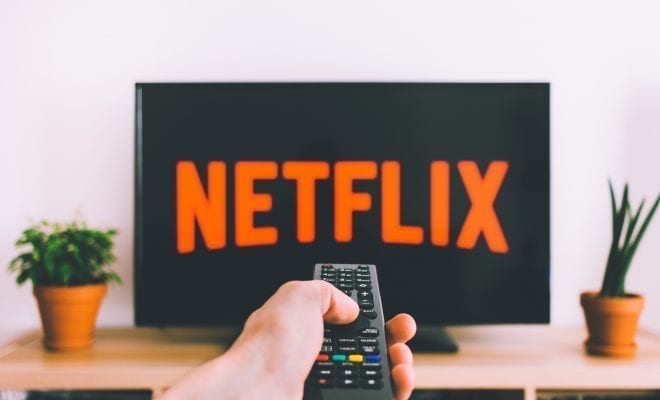 Movies
What's Coming to Netflix in June
By
|
June is shaping up to be a fantastic month for new Netflix titles. If you're ready for lazy summer Sunday's, here are the the new offerings you're going to want to check out.
The Dark Knight – June 1
The best superhero movie ever is finally making its way to Netflix. Catch the ultimate story of Batman as he faces off with his greatest nemesis, the Joker, excellently played by the late Heath Ledger.
Malibu Rescue: The Series – June 3
A Netflix original featuring a ragtag group of friends who aspire to become lifeguards at the legendary Malibu beach. This modern Baywatch-inspired show is a great summer kick-off.
Miranda Sings Live… Your Welcome – June 4
Viral video star, Miranda Sings, and her real-world alter ego, Colleen Ballinger, take the stage for a special packed with music, comedy, and plenty of laughs.
Black Mirror Season 5 – June 5
The incredible Black Mirror series returns with season 5, as the creators explore new stories pertaining to the dark side of technology. This season features a star-studded cast, with the likes of Mahershala Ali, Miley Cyrus, Anthony Mackie, and more.
I Am Mother – June 7
After humanity is nearly wiped out in a mass extinction event, a teen raised by maternal droids finds her entire world shaken after she encounters another human. Starring Hilary Swank, this could be one of the top sci-fi selections from Netflix this year.
The Chef Show – June 7
Watch actor/writer/filmmaker Jon Favreau team up with celebrity chef Roy Choi as they delve into the world of food and entertainment and visit their favorite dining destinations and culinary inspirations across the country.
Murder Mystery – June 14
After a long-awaited trip to Europe, a New York City cop and his hairdresser wife are faced with an unexpected situation: having to solve a baffling murder aboard a billionaires yacht. Murder Mystery stars Adam Sandler and Jennifer Aniston.
Beats – June 19
Beats follows the life of an agoraphobic hip-hop prodigy and a disgraced former music manager after their lives cross paths in Chicago's South Side.
Spider-Man: Into The Spider Verse – June 26
By now, we're pretty weary when we see a new Spider-Man film, after the many reboots. However, Into The Spider-Verse is easily one of the most excellent and unique entry of your friendly neighborhood hero. With exceptional animation and an incredible new set of characters, you definitely need to be put this on your must-watch list.
7SEEDS – June 28
A highly anticipated Japanese anime style series produced by Netflix, 7SEEDS is set in a post-apocalyptic world, after the human race has been nearly wiped out.