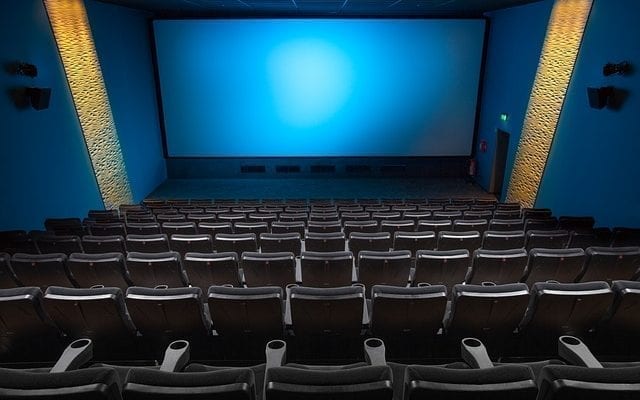 Movies
MoviePass Alternatives You Should Try
By
|
The golden age of all-you-can-watch movie memberships is sadly behind us now, with MoviePass all but a withering husk of its former self. But are we even really surprised? It was always too good to be true. However, it can be tough going back to paying an arm and leg to go see a movie, especially if you're a cinephile who loves to see the latest and greatest. Check out these solid MoviePass alternatives to keep your movie addiction going strong.
Quietly riding the wave for four years, Sinemia is a much more toned-down movie service that allows users to get anywhere from one to three tickets for a monthly fee. While this is nowhere near the "one movie a day" deal that MoviePass used to offer, it's still a fairly good deal. If you think about it, three movies a month is still quite a bit of entertainment, and still allows you to see all the titles you want within a time period. You get access to any movie at any time with no blackouts, and works the same way as MoviePass, by issuing customers a debit card that is loaded with money every time you purchase a ticket. 
Cost: $3.99 per month for one ticket; $7.99 per month for two tickets; $9.99 per month for two tickets plus IMAX and 3D; $14.99 for three tickets plus IMAX and 3
Being the biggest theater chain in the world, it makes sense that AMC wants in on the subscription-based movie ticket plans. This is the closest thing you're going to get the good old days of MoviePass. With a subscription, you get three movies per week, regardless of their format, so you can check out all the IMAX and 3D films you want. You can also book seats in advance and use the service at more than 600 AMC theaters worldwide. Customers also get a 10 % discount on food and drinks at the concessions stand.
Cost: $19.95 month
While the least exciting of the three, Cinemark Movie Club is perfect for the less-than-frequent moviegoer. Providing a single discounted movie ticket per month, you can also purchase additional tickets at a discount if you're heading to the movies with friends who don't have a subscription. One cool feature it has is that movie credits can roll over into the next month if you choose to skip or can't make it to the theater. You also get 20 % off concessions at all Cinemark theater's
Cost: $9 per month