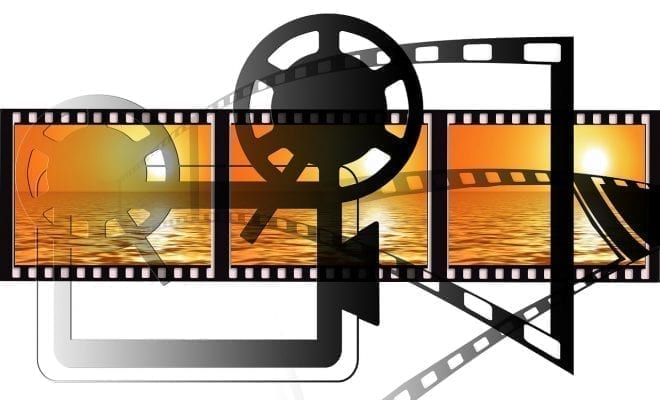 Movies
Movie Reviews – Paddington 2 and Leap
By
|
Paddington 2
"If we are kind and polite, then the world will be alright."
Paddington is back with his brand of gentleness, mischief and marmalade.  Now an integral part of the Brown family, Paddington adorably works odd-end jobs in order to save cash to buy a special gift for his aunt's 100th birthday. A hilarious mishap as a barbershop attendant doesn't stop him to improvise and eventually succeeds as a window cleaner.
The story involves an active involvement of the entire family, with the support of a transformed British neighborhood and inmates, whose lives have been touched by the lovable furry friend. An antique pop-up book robbery leads to a mistaken identity, frame-up and trial, prison break, puzzle-solving, frenetic foot-bicycle-train chase, and underwater rescue. Stay through the credits for a song-and-dance number in an unexpected place.
While it helps to see the first "Paddington," "Paddington 2" can stand on its own.  A Bond bear with Mission Impossible misadventures, it's a sequel that is just as sweet-natured, heartwarming and exhilaratingly fun as the first.
Leap
An animation about an orphan girl and aspiring ballerina, set against an idealized backdrop of late 18th century Paris.  Along with her best friend, a hopeful inventor, she escaped from the orphanage and embarks on a quest to study at the prestigious Grand Opera Ballet School in Paris.
If you enjoy classical dance, especially ballet, it's enchanting to watch how those tricky movements are captured so elegantly in an animation format.  The creative, improvised training using household items, impromptu tabletop dance sequence, competitive face-off are very impressive.  And the adventure elements are fun.
The movie could benefit from having a backstory for a key supporting character.  The over-the-top villain and romantic angle feel out of place.  The dialogues leave a lot to be desired.  And the moral of the story may be ambiguous to some.
But the French-Canadian production also offers a different kind of animation with its excellence on ballet movements.  The movie imparts a belief to have a real passion for your dreams.  With some luck and hard work, you could make it a reality against all odds.   "Leap!" is lively and highly enjoyable.
 ***
Copyright (c) 2018.  Nathalia Aryani.
Nathalia Aryani is a film columnist and has a movie blog, The MovieMaven (sdmoviemaven.blogspot.com). Twitter: @the_moviemaven. She can be reached at indotransserv@gmail.com.