Movies
Ready or Not Is Bloody Good Fun!
By
|
Ready or Not turns the game of hide-and-seek into a horror delight that is so crazy it just works.
Grace (Samara Weaving) couldn't be happier after she marries the man of her dreams at his family's luxurious estate. There's just one catch — she must now hide from midnight until dawn while her new in-laws hunt her with guns, crossbows and other weapons.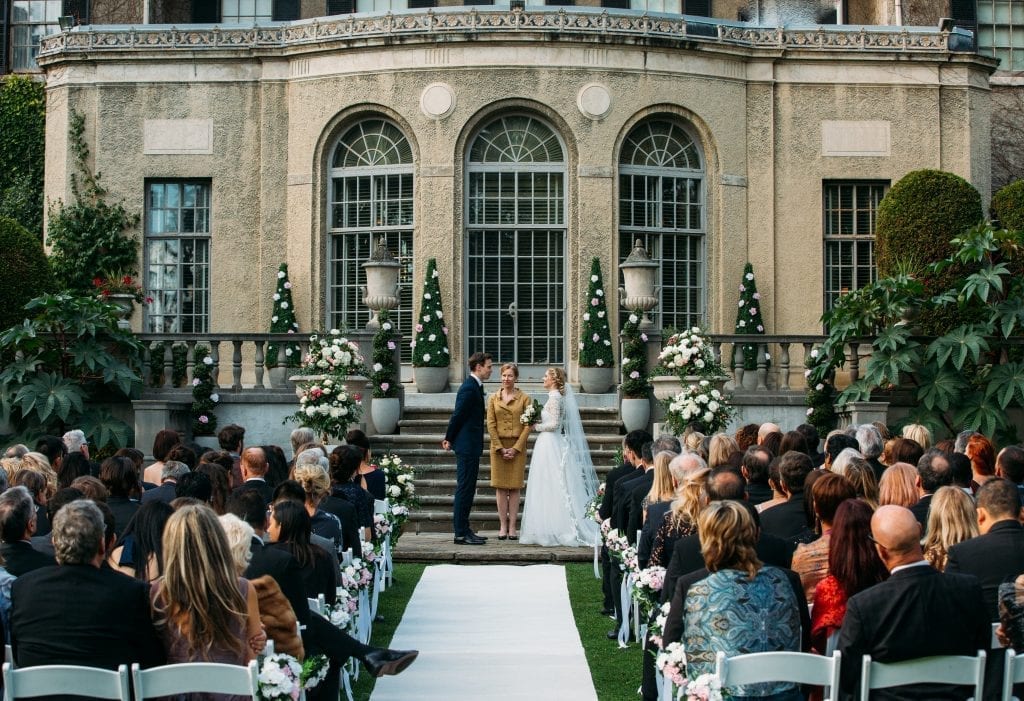 Most often when you see a movie trailer that looks so crazy, you assume that it is gonna be so bad but still entertaining. Then, when you finally see the movie, you actually give the filmmakers credit where credit is due. 
That's exactly what happened with Ready or Not, an exciting new horror film that, once you accept the whole hide-and-seek plotline, is actually an insanely intense, comical and surprising addition to the horror genre. 
Australian actress Samara Weaving shakes off the Margot Robbie comparisons and transforms into a must-see actress, believably shifting through various emotions. She goes along with things at first, before she realizes the horror she is experiencing, then blossoms into a bloody bride who fights back. 

A bride is nothing without her in-laws, who have varying interests in the game. Henry Czerny is the leader laying out the rules; Andie MacDowell is the supportive figure who sees herself in Grace; Nicky Guadagni is the psycho, bloodthirsty aunt; Elyse Levesque is the gold-digging novice; Kristian Brunn is the skeptical uncle; Adam Brody is the alcoholic brother-in-law; Melanie Scrofano is the clumsy sister; and Mark O'Brien is the husband who dragged Grace into this mess. Scrofano was easily the standout out of all the in-laws and she just couldn't stop making me laugh with her amazing performance. 
Directors Matt Bettinelli-Olpin and Tyler Gillett cleverly use hallways, beds, dumb waiters and secret pathways as suspense devices. But, most of the credit goes to writers Guy Busick and Ryan Murphy, who brilliantly find more ways to make one feel claustrophobic, using the exterior grounds, fences, vehicles, and stables. They also are able to blend in dark humor in a way that feels right and consistent with these kinds of films.  
And most importantly, the film delivers a genuinely surprising finale that no one will see coming. Ready or Not is a bloody crowdpleaser and the game of hide-in-seek becomes a twisty, violent, fun dark comedy.
Critic Rating: 5/5 stars
What did you think of Ready or Not? Sound off in the comments.