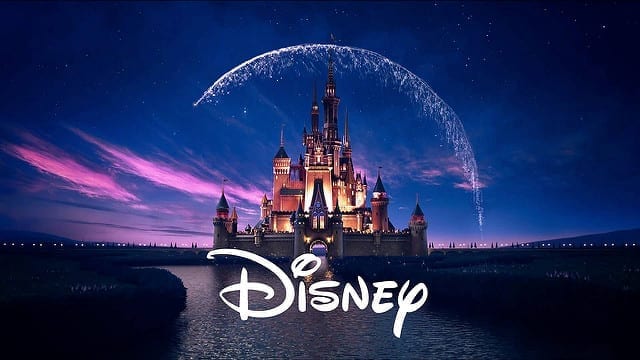 Disney Logo by Shakir Superville via CC 2.0
Movies
Emily Blunt Is Practically Perfect In Every Way In Disney's Mary Poppins Returns
By
|
Everyone's favorite, magical nanny makes a triumphant return to cinemas in Mary Poppins Returns and is still practically perfect in every way.

Now an adult with three children, bank teller Michael Banks (Ben Whishaw) learns that his house will be repossessed in five days unless he can pay back a loan. His only hope is to find a missing certificate that shows proof of valuable shares that his father left him years earlier. Just as all seems lost, Michael and his sister (Emily Mortimer) receive the surprise of a lifetime when Mary Poppins (Emily Blunt) — the beloved nanny from their childhood — arrives to save the day and take the Banks family on a magical, fun-filled adventure.

Mary Poppins Returns is an original story by screenwriter David Magee, director Rob Marshall, and producer John DeLuca and adapts elements and characters from the Mary Poppins novels that P. L. Travers wrote. This helps the movie honor both the original Mary Poppins film and the spirit of Travers' books at the same time, while also incorporating more modern and timely concerns into its setting. The film also successfully keeps the original film's comparative episodic design while also giving the musical numbers and set pieces enough space so that every scene and set up keeps the overall story from straying too much.

The musical numbers are spectacular and the take you back to the original film but are dazzling in their own right, like the live-action/animated Royal Doulton bowl sequence and the lamplighter scene "Trip a Little Like Fantastic," and helps expand the emotional moments from sequences like "A Conversation" to the fun and cheery vibes of "A Book is Not the Cover" (which Lin-Manuel Miranda goes full Hamilton on).

Emily Blunt is fantastic as the new Mary Poppins, making the role her own (with her cheeky wit and quiet wisdom) instead of trying to replicate Julie Andrews' performance in the original film. Lin-Manuel Miranda is lovable as Jack, but his accent gets a little annoying at times and sounds like an over-the-top British stereotype where you sometimes have a hard time understanding what they are saying, but other than that he was amazing. The actor who portrays the Banks kids are also perfect in their roles and the film makes the kids more practical and the adults Michael and Jane more willing and emotionally vulnerable than their parents. The supporting cast is wonderful to watch like Julie Walters as the Banks' housekeeper Ellen, Meryl Streep as Mary's crazy cousin Topsy, and Colin Firth being loveably wicked as the FFB president, William "Weatherall" Wilkins. Plus, there are some awesome cameos that audiences are gonna love, even if they already who they are.
I will admit that I was hesitant to see this film as I wasn't a huge Mary Poppins fan, shame on me I know, but I'm a huge Emily Blunt so I decided to give it a chance and I'm really happy I did. Mary Poppins Returns is a welcome return to the world of Mary Poppins and offers audiences of all ages something special to enjoy this holiday season. The film has a more modern look and visual style but captures the magic of the original making it a worthy sequel.  
Critic Rating: 5/5 stars
What did you think of Mary Poppins' big screen return? Lets us know in the comments.