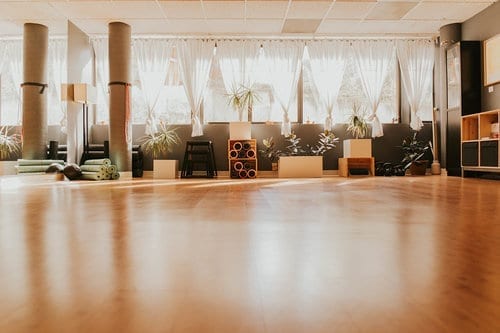 Lifestyle
Your Healthy Spine: A New Approach to Everyday Wellness
By
|
Everyone knows that caring for mind and body regularly is key to living well and optimally—now and tomorrow. That's why Mission Valley's Your Healthy Spine is innovating the ways we care for ourselves every day by using an approach of evidence-based rehabilitative exercises and manual therapies.
The modern practice is not your regular chiropractor office. Your Healthy Spine is led by two young doctors whose goal is to create a multi-faceted approach to wellness that focuses on all aspects of healthy living: rehabilitation, pain relief, corrective exercising, stress resilience, and healthy lifestyles.
Your Healthy Spine embodies the working definition of self-care, the practice of taking action to preserve or improve one's health. The goal of this self-care program is to instill habits that ensure a lifetime, holistic approach to recovery, resiliency and disease prevention. So how do they do this? They take an integrated approach that includes nutrition, lifestyle and special consideration of habitual movement practices – ones that are not often recognized as affecting our health each day.
Your body is not anatomically designed to hold a posture for long periods of time. However, your body naturally molds to the posture you hold. For the majority of people who sit at a desk between 30-50 hours a week, their hip flexors shorten, shoulders roll forward and elevate with a head tilting forward. This shift typically translates to low back pain, pain between the shoulder blades, headaches/neck pain and sometimes numbness and tingling in the arms and hands. Overwhelming research teaches us that our comfy lifestyle, whether that be sitting at a desk or even watching TV in bed, is not ideal for our biological makeup. That's why it is important to pay attention to our body and work to strengthen the parts that we don't give enough attention to throughout our day to day.
The good news is that you can retrain your body to have a better posture with less pain and increased mobility. Taking an individualized approach to each person's needs, Your Healthy Spine helps its clients create movement and mobility sequences that can be implemented daily.
Your Healthy Spine offers mobility 101 classes, where experts teach active recovery strategies, self-myofascial release, and functional movement drills that can be done to prevent injury and keep your spine functioning at its best. Their core strengthening classes focus on keeping the spine strong and safe especially during demanding workouts. Your Healthy Spine also considers taking care of our minds, our emotional health, with the same effort as we tend to our physical health. Led by seasoned mental health therapists and seasoned practitioners, Your Healthy Spine offers Mindful Awareness Practices (MAPs) and yoga classes. The community is able to walk away with tools to help them navigate stress, life transitions and create meaningful experiences and relationships. Other holistic approaches to mobility and mind include meditation, acupuncture, cupping and massage.
Through their expert-led approaches, Your Healthy Spine provides space where you can step away from the stresses of daily living and take time to receive care for the body and the mind that you need.  For more information, or to access their class schedule, click here and follow them on Instagram. Be sure to look out for their "Self-Care" series, exclusive to San Diego Entertainer Magazine.