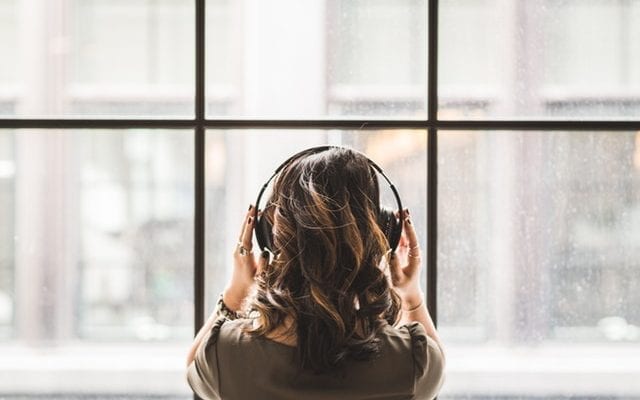 Lifestyle
Which Music Streaming Service Is Right For You?
By
|
Gone are the days where accessing your favorite music meant buying it on iTunes or going out and purchasing a physical CD. Now, music streaming services give us access to unprecedented amounts of music in exchange for a monthly subscription fee. While Spotify and Pandora used to be the biggest music providers, now there are several competitors out there offering similar music streaming services. So which one is the best bang for your buck? Let's find out.
Amazon Music Unlimited is a newcomer in the music streaming game, and offers its customers access to tens of millions of songs, curated playlists, and personalized stations for the price of $9.99 per month, or $7.99 if you're already a Prime member. They also offer a family plan at a discounted rate. This streaming service is great if you have any Alexa enabled speakers like the Echo or Dot in your home already. Amazon Music Unlimited will automatically pair with your smart speakers, and allow you to control your tunes via voice control. However, with a much smaller catalog of music than other services, you might find better value in other streaming plans.
Apple Music costs $9.99 per month, or $14.99 per month for a family plan of up to six people. If you're a student, you can use your school email to get a discount, and pay only $4.99 per month. Apple Music is great for people who mainly utilize Apple Devices in their day-to-day lives, but can still be used on Android devices. It offers human-curated playlists, and has over 40 million songs available. Apple Music is often the first streaming service to get new artist releases, so the exclusivity might be worth your money. While offering great value with its music selection and features, navigating through the music can be difficult at times, as the software is not exactly user friendly when compared to other music streaming services.
Google Play Music is interesting as it gives you access to over 40 million songs, as well as a subscription to a Youtube Red for $9.99 per month. Offering hand-curated playlists and a wide selection of music, you also get access to ad-free video content with Youtube Red. This is perfect if you are a heavy Google user, and primarily use Android devices as well as Google software. The only drawback is that you must have both apps downloaded to utilize their functionality. While not a huge problem, it can be cumbersome having to switch between apps to access your content.
Spotify is known to be the king in music streaming. Their services follow the same basic plan as the other services, with $9.99 being their starting price point for individual plans. If you don't want to pay for Spotify, you can still utilize their service, but you'll encounter ads and limited mobile functionality. Spotify has the best hand curated content in the form of playlists, as well as exclusive live session recordings by artists. The sound quality is also the best when compared to other streaming platforms. With user created playlists, it's also easy to share music with with friends and post them on the internet for others to see. Keep in mind it can be a little confusing syncing music you already own to a Spotify library, as it will require you to use a computer.