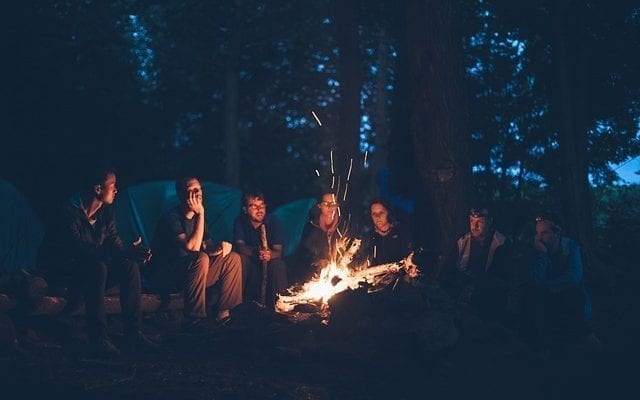 Lifestyle
Top Camping Destinations in San Diego
By
|
While camping might not be your first thought when thinking about San Diego, that doesn't mean there aren't some fantastic spots throughout the county to get your camping fix. From a desert oasis to the sandy beaches, San Diego County has a diverse selection of places where you can go on your next camping adventure. Time to reclaim the outdoors! Head out and explore the many environments that San Diego has to offer. Whether you've never been camping in your life or you're a seasoned camper, we gathered up some of the coolest spots around the county to spend a night under the stars.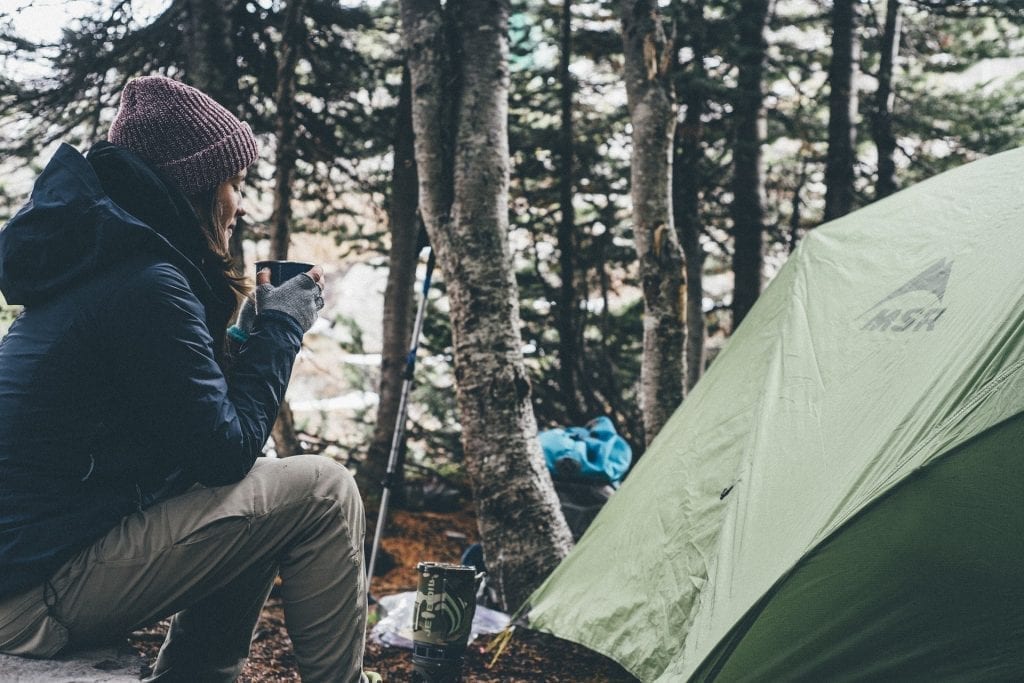 Located in Mission Trails Regional Park, this campground is open for camping on Friday and Saturday nights. There are 46 campsites available for reservation on a first-come basis, running $24 per night. All sites are outfitted with a concrete fire ring so you can get a bonfire going and get those s'mores roasted up. The grounds also have picnic tables and a mulch-covered tent area providing a softer ground when sleeping.
This location is perfect for those who want something a little nicer than outdoor camping in a tent. Santee Lakes has ten cabins on site that offer the comfort of a home while still giving you the camping experience. This place is great for families who want to take their kids camping for the first time. Each cabin is fully equipped with kitchens, air conditioning, and WiFi, but with the outdoors as beautiful as they are here, you won't be spending much time inside. In addition, there are 100 RV spots available if you want to skip out on the cabins.
Offering family campouts during the summer and spring, this area is another great place for novice campers who want to enjoy the outdoors. Camping is only available during a select few months, so don't miss out on your chance to enjoy camping along the lake's shore. Along with the camping, there are ample fishing opportunities as well as gorgeous hiking trails.
Camping doesn't have to be in the mountains, so why not bring your tent to the coast, and enjoy staying on the beautiful San Elijo State Beach Campground. The cliffside campground offers 162 tent and RV sites each complete with a picnic table and fire pit. The campground offers stunning views of the ocean, and the sunsets are something you'll never forget. Bring your boogie boards, surfboards, and beach cruisers, and enjoy your time in the cool ocean breeze.
Just a 45-minute drive from San Diego, this campground is nestled between Green Valley Falls and Paso Picacho, and is the ultimate escape from the busy city life. The campgrounds have 80 large tent spots, along with RV spots. Each spot is complete with a picnic table and a fire ring and water spigot. There are several trails along the area, giving you the chance to explore the wooded areas around your campsite. Plus, Lake Cuyamaca is a mere 5-minute drive away.
Located east of Escondido, Cleveland National Forest is a quiet and tranquil destination for a camping trip. All three districts of this of this park offer remote camping in addition to their campsites, so you can pitch your tent anywhere you'd like within the forest. While you couldn't build a fire at a campsite you choose yourself, it's a great way to feel like you're truly in the wilderness. Make sure you get a permit before heading out. Hike the Cedar Creek Falls trail near Ramona for a moderate day hike to a waterfall. This hike would be best in the spring, so you aren't baking in the summer, desert heat.
For a camping trip just outside of downtown, head to Campland on the Bay in Mission Bay, located right off the 1-5 and I-8 freeways. Activities are plentiful at Campland. You can play volleyball at the sand courts, horseshoes, or arcade games. Entertainment and live music are on schedule at the park, and you can rent all sorts of water sport activities from their facilities. In addition to all that Campland has to offer to you within the park, you're right next to all the other excitement the bay has to offer, like biking or walking the trails or getting access to the ocean beaches.
Very similar to San Elijo State Beach, but just up the coast, South Carlsbad State Beach offers a beachside camping experience. Bike the trails around the park, or find a place to set up a picnic. Bring your pets and some drinks to enjoy, but not on the beach. With all the same amenities that San Elijo offers, you can experience a new beach with familiar and fun activities.
While Silver Strand State Beach just south of Coronado is another state run park, it offers a different experience than that of South Carlsbad and San Elijo. With beaches on both the calm bay and the exciting ocean, you can enjoy two different bodies of water. Swim in the cold water of the ocean, or the warmer waters of the bay. You have easy access to both sides of the park, with pedestrian walkways that take you under the highway from side to side. The Silver Strand Beach Cafe, which operates in summer, can provide you with your ice cream cravings, as well as other summer time treats.
Any of these parks would be an amazing place to pitch your tent or bring the RV. Get out there before the tourist rush comes in during the summer to enjoy the smaller crowds, and we hope you get to plan a trip of your own soon!