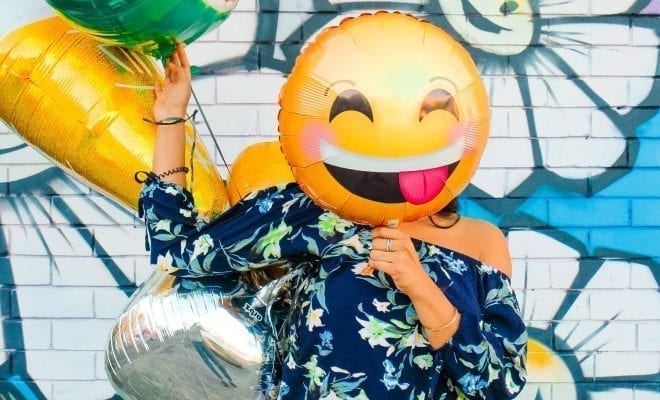 Lifestyle
The Best Memes of 2018 So Far
By
|
Memes make the world go 'round, or something like that. The highlight of our social media feeds, they're much better at cheering us up rather than seeing people you follow doing fun things while you're sitting on the couch on a Friday evening. 2018 has brought up some fantastic memes so far, so sit back and enjoy this glorious roundup of the best memes of the year so far.
What's Your Child Texting About?
Highlighting how parents often misunderstand modern millennial texting lingo, the internet has run with it to include all kinds of different topics, from tide pods to Olive Garden.
Is your child texting about @olivegarden? Here's a quick guide to find out:
OG: Olive Garden
LMAO: love me an olive
LOL: lots of lasagna
ROFL: ravioli or flavorful linguine
BRB: breadsticks rock, bro
WTF: where's the fettuccine
STFU: some tiramisu for us

— jillian dradzynski (@jillianallyce) January 22, 2018
Super Bowl Selfie Kid
After Justin Timberlake stopped to take a selfie with Ryan McKenna during the Super Bowl Halftime performance, little did McKenna know he would become the face of one of 2018's hottest memes. The kid even got a guest appearance on Ellen, so it turned out pretty sweet for him.
— Jamie McCarty (@JamieMcCarty) February 5, 2018
Gym Kardashian
Photoshopping has become the all-powerful in meme making, and it does not disappoint with Gym Kardashian. A super swole Kim looking like she could bench you with one hand? Yep. Random, but oh so hilarious.
When he calls you bro pic.twitter.com/hqkKaPAisc

— B (@heyitsyagirIB) February 13, 2018
Jennifer Garner Clapping at the Oscars
During a cut to the audience during the Oscars, Jennifer Garner is seen clapping, then suddenly completely stops and looks mortified. Why? We may never know. But boy does it makes for some solid meme material.
Jennifer Garner just realized she forgot to take the chicken out the freezer pic.twitter.com/A0C8E1PMES

— Jasmine (@JasmineLWatkins) March 5, 2018
Lebron James and J.R. Smith
Professional sports are a goldmine of meme material, and Lebron and J.R. Smith found themselves at the forefront of internet memes with this one. Just look at Lebron's face. Betrayal? Disgust? You can say anything about it, really. It's a perfect personification of a "wtf" moment.
YOU. ARE. A. TOY!

YOU AREN'T THE REAL BUZZ LIGHTYEAR, YOU'RE AN ACTION FIGURE. YOU ARE A CHILD'S PLAYTHING! pic.twitter.com/1ttgVPqK2X

— Richard Lee-Sam (@RLeesam) June 1, 2018
Zuckerberg's Congressional Hearing
After Congress grilling the Zuck for a multitude of Facebook hacks, the internet had a field day with his robot-like mannerisms. A bad situation being turned into some quality laughs, everyone wins. Well, except poor ol' Mark.
When you're trying really hard to look like a real person and not a robot. pic.twitter.com/x5NVmg6NUI

— Aly Ellis (@alykeves) April 10, 2018
Change My Mind
Steven Crowder caused an internet storm after his "Change My Mind" series, where he asked people to change his opinions on a variety of topics. Naturally, hilarious-minded folks on the internet used this to create some spectacular memes.
— Prodigy (@CSN_Prodigy) February 21, 2018
Squinting Woman