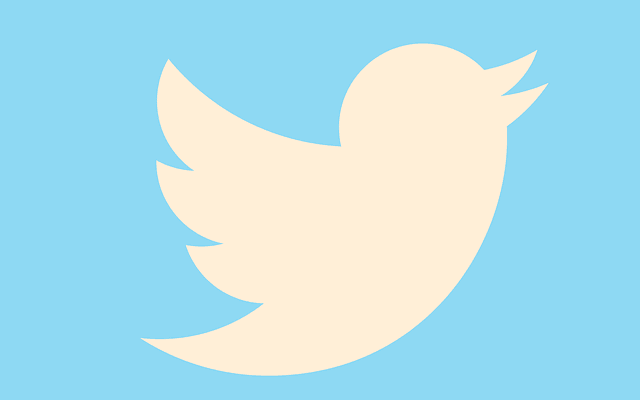 Lifestyle
The Best Celebrities to Follow on Twitter
By
|
Twitter has become a treasure trove of hilarious content and a fun glimpse into peoples' lives. Celebrities are obviously some of the most followed accounts, but there are certainly some that stand out from the rest. So, for your scrolling pleasure, we've rounded up the best and funniest celebrities you should follow.
Ryan Reynolds
With his recent mega-success with the Deadpool franchise, Reynolds has proven that he is hands down one of the funniest and downright likeable celebrities on Twitter. He often shoots out witty, irreverent tweets that will for sure make you laugh. He's known to tease his wife, the gorgeous Blake Lively, and the results are always entertaining.
Happy Birthday to my amazing wife. pic.twitter.com/7vulMXqOdp

— Ryan Reynolds (@VancityReynolds) August 26, 2017
Kanye West
While the king of controversy is not at the top of most people lists, you have to respect the fact that he speaks his mind. Previously on a long hiatus from the social media site, his Twitter is now very active, and it gives followers an introspective glimpse into his creative mind.
We're here creating in real time just having fun. I hear the albums blasting out of the cars when I walk down the street. Kids come up to me and tell me their favorite songs. We're experimenting with new sounds structures and ideas.

— KANYE WEST (@kanyewest) June 11, 2018
Anna Kendrick
This relatable star is known for creating big laughs on hit movies like the Pitch Perfect series, and she carries over that likable quality on her Twitter page. Her light-hearted observations and hilarious thoughts are evident throughout her profile, and seeing a new tweet from her is practically guaranteed to make you smile.
Oh God. I just realized I'm stuck with me my whole life.

— Anna Kendrick (@AnnaKendrick47) May 26, 2015
Chrissy Teigen
Just a quick perusal through her Twitter profile is enough to get you hooked. Teigen has proven time and time again to be on the best profiles to follow, with her tweets filled with the follies of motherhood, her marriage to hit R&B singer John Legend, and her love for food. You won't be disappointed.
I ate fun dip with my fingers last night and I'm stained and Grammys are tomorrow. I've tried everything please help pic.twitter.com/Atr66KJcYo

— christine teigen (@chrissyteigen) February 11, 2017
Elon Musk
The closest thing we have to a real-life Tony Stark, Elon translates his genius to his Twitter page, sharing various tidbits of wisdom, updates on his groundbreaking companies, and some pretty hilarious interactions with fans and celebrities.
Gigafactory in units of hamster pic.twitter.com/9BAchcBX73

— Elon Musk (@elonmusk) July 30, 2016
Gordon Ramsay
The outspoken and wildly entertaining celebrity is every bit as fiery on Twitter as he is on Hell's Kitchen. One of the best things he does is rate various dishes that his fans have cooked. The result: a well-pointed roast of the worst of the worst cooks in the world. It is, to say the least, hilarious.
Fifty shades of bacon https://t.co/thFdxSCkRP

— Gordon Ramsay (@GordonRamsay) December 1, 2017
Joe Rogan
Rogan has come a long way from the days of being the host of Fear Factor. This comedian and UFC commentator shares some of the most interesting articles and stories from around the world on his Twitter page and offers encouragement to those looking to lead a healthier lifestyle. Throwing in his comedic charm every now and then, it makes for a well-balanced page of fun and learning you have to follow.
Daaaaaaaaaaamn! You go, lady! What a beast! https://t.co/GRbalwsIzA

— Joe Rogan (@joerogan) June 17, 2018