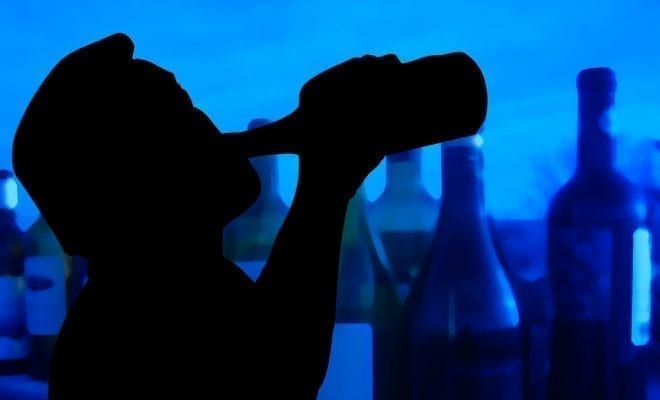 Lifestyle
Stop the Stigma: Eliminating the Shame to Understand the Truth about Addiction
By
|
Addiction is a Disease, Not a Disgraceful Condition
By Mallory Neuberger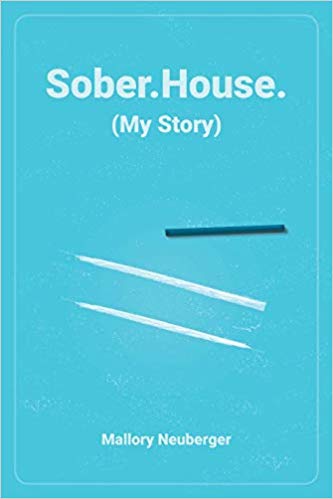 As a child, I watched my mother slur her words in public and fall onto sidewalks leaving restaurants. She would walk around our house at night, drunk, wearing sheer nightgowns and smoking cigarettes, using the palm of her hand as an ashtray. My family didn't discuss my mother's alcoholism so I l learned that it was something to hide and be ashamed of. I was hesitant to invite my friends over for fear of discovery.
The main thing I decided was that I would never be like my mother. So, imagine my horror when I found myself addicted to cocaine and completely unable to stop. I stared at myself in my bathroom mirror one morning and my broken mother was staring right back at me. This was much worse than alcoholism—I was addicted to an illegal substance. And I could not stop.
My addiction was hidden from the people I loved. My husband, children and family of origin were not aware that I was using or that I was hiding an addiction. I had a good job, a beautiful loft in Soho, a car—I worked out every day, ate healthy and even ran marathons. I didn't slur my words or crash cars like my mother had. And when I fell on my face I did it in the privacy of my bathroom, not at business dinners or at parties.
My mother died at the age of seventy-three in her active alcoholism. She had been mostly bedridden for several years, breathing with an oxygen tank as a result of COPD. She had fallen down while inebriated and broken her pelvis at a casino in Las Vegas a few years earlier which began her lonely demise. When I received the call that she had passed my immediate reaction was not to break down in tears, but to hope that she could finally be at peace.
At age fifty, I knew that I was going to die from my addiction but I didn't care, as long as nobody knew what had killed me. I told my husband that I did not want an autopsy performed on my body, and I updated my will so that my teenaged children would be financially stable. All I cared about was saving face and burying my dirty secret along with my ashes.
When I entered treatment a year later, I learned that addiction was a disease, not a character defect or weakness. This knowledge immediately lifted the shame that had plagued me for decades. My mother hadn't been a weak and pathetic woman. Rather, she was a sick woman without a cure. I wasn't to blame for my own addition either, but I was fortunate enough to go through an outpatient program at Hazelden in Manhattan, and to learn the truth about myself. I began attending 12-step meetings (Cocaine Anonymous and Alcoholics Anonymous) every day, where other people with addiction and alcoholism were happily navigating life free from all mood and mind-altering substances.
Even today, with six and a half years sober, many people judge me for being an addict. They don't believe that I have a disease like cancer or diabetes, but look at me pitifully, like I'm a damaged woman. Some of my friends have shunned me, feeling that I am no longer fun and somebody to socialize with. I have to explain my recovery to doctors when they want to prescribe medications to me that I no longer have the luxury of taking, like Xanax for anxiety or opiates after surgery.
The stigma about addiction is very real and people are dying in droves because of it. More than one out of ten people are addicts or alcoholics, but only eleven percent of us find long term sobriety. Recovery is very hard work. There is no cure for addiction—only a daily reprieve. Every morning upon waking I ask for help staying sober. I attend an A.A. meeting every single day. I do service at meetings and sponsor other women. I own and run sober houses for women to help them succeed in their own recoveries and lives. I was blessed to find the solution to this killer disease. I believe that it is my responsibility today to help other people to find the peace and happiness that I have experienced as a sober woman. And helping another addict is the best way to ensure that I remain sober, just for today.
---
MALLORY NEUBERGER, MS, CRRA, author of Sober.House. (My Story), is the executive director of The Frog Pad, a safe and structured holistic healing house for women in recovery from drugs and alcohol. After struggling with her own addiction, Neuberger has dedicated her life to helping others find sobriety, volunteering at drug recovery centers including Hazelden IOP, The Addiction Institute in NYC, Gods Love We Deliver, and soup kitchens. She was also employed at Behavior Health of the Palm Beaches before opening her first sober house.