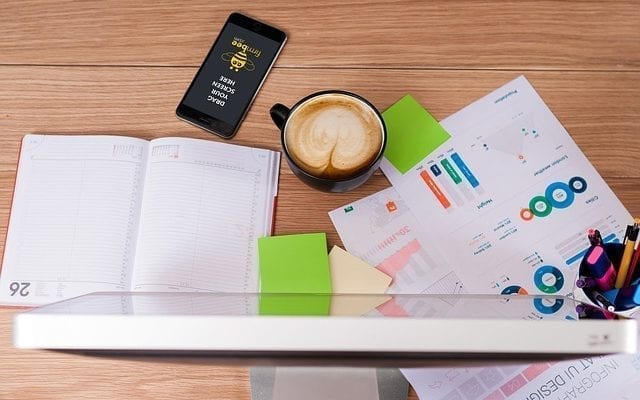 Lifestyle
Springboard: Driving Online Education
By
|
Alternative forms of education are becoming increasingly prevalent in our modern age, and Springboard is paving the way for students to access new materials without having to put their lives on hold. By completely forgoing the traditional classroom learning experience, Springboard gives its students the ability to take classes in a wide range of different subjects, while only requiring an internet connection. No commuting or having to travel anywhere. While many scholars prefer the communication and social aspect of studying, Springboard recognized this, and implements several online mentors into your curriculum, including a student adviser, professional mentor, and career adviser, along with a vibrant community of fellow learners.
With this set up, Springboard puts the focus on practical skills and learning based on evidence in order to help advance peoples careers. For example, a professional currently pursuing a career in a design company can take the user design course, which is self-paced, but typically takes working professionals around 3-months to complete. Upon completion, students taking these courses are given certifications that be put on their LinkedIn profiles or resumes. The work given throughout the course will also result in a tangible project that can be added to a portfolio, giving the students something to actually show employers. These courses typically cost around $500 per month, making it a cheaper alternative than most university courses.
Since its inception, Springboard has 'graduated' thousands of students, and is currently teaching over 7,000 students. As 2018 begins, Springboard is looking to expand it course offerings into something more rigorous. After a new round of funding from investors, Springboard has raised $9.5 million, which they hope to use to begin offering master's level courses for its students. Called 'specialisms', these new six-month courses are designed to be industry specific for professionals already in their careers. The first two specialism's being designed by Springboard include courses on data science and digital marketing. These courses will start from $7,500, which is significantly cheaper than paying for a master's degree.
CEO and co-founder Guatam Tambay says, "You're not listening to a lecture alongside 40 other students. Instead, you get one-on-one attention from mentors, career coaches, and industry experts. It's an education tailored to your needs". The courses place an emphasis on building up practical skills and knowledge that are more suited for your needs within your professional career. One exciting thing Springboard does offer its students going through these courses is the guarantee they will find a job, or receive increased compensation within their respective company, or their money back. So far, Springboard has yet to have to issue a refund, so it speaks volumes of the effectiveness and quality of their courses.
Over the next few years, Springboard is looking to expand its services into several new sectors including cybersecurity, information sciences, and even in-house training for companies. With the ever shifting professional landscape in today's world, these online training schools can become a valuable source of knowledge and skill-building that will better prepare those for going out into a brand new career.