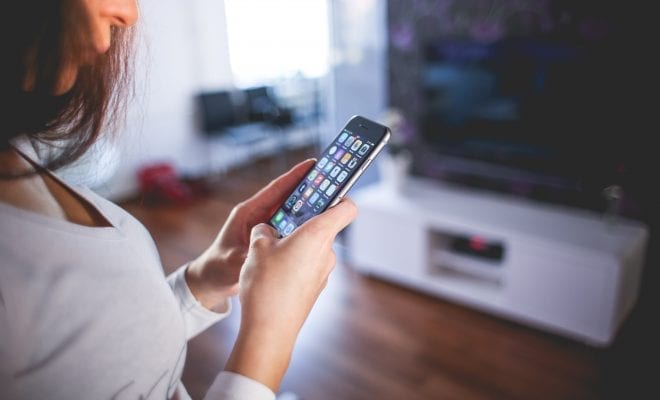 Lifestyle
The Coolest Smart Home Gadgets of 2018
By
|
So, maybe we don't have smart home gadgets that can whip up meals or clean the entire house (Smart House, anyone?), but there are plenty of amazing gadgets that can make your everyday living that much better. From smart speakers to thermostats, here are the coolest smart home devices you can use to smarten up your life right now.
SkyBell HD Video Door Bell $199.99
This home security camera functions as a video doorbell, but also allows you to speak to whoever is outside. This updated version includes highly detailed video recorded at 1080p with color night vision, and can even capture several seconds of footage prior to a triggered event. You can even pair it with numerous third-party devices, in addition to free cloud storage to save any footage you need to keep.
Smart climate control is here with Nest. With built in Wi-Fi, you can remotely control the temperature of your home using your computer, phone, or tablet. This new version includes an larger display and upgraded sensors, making your home the perfect temperature while saving you money on your energy bill.
This updated Echo is the latest out of Amazon, and with it you can become the master of your household through technology. This affordable and stylish speaker is wrapped in fabric, and doubles as an aesthetically pleasing decoration. The Echo even integrates with your Amazon account along with any other smart devices you have in your house, allowing you to control your thermostat, music, lights, and even appliances all by using voice commands.
These smart light bulbs work with Amazon's Alexa, Apple Home and Google Home or an app on your phone. Turn lights on/off, dim to the desired level and set up schedules from wherever you have WiFi connection. Great for when you're on vacation (to turn lights on/off to deter break ins), or for those lazy nights when you forgot to turn the lights off in the other room.
Smart locks are the latest in home security technology, and are perfect when paired with a smart doorbell. The August Smart Lock attached to your existing deadbolt, and can be used to remotely lock and unlock your front door. It can also automatically detect when you are nearby, unlocking your door automatically so you don't have to put down your groceries or whatever you may be carrying.
Another offering from Nest to take your home into the future, the Nest Protect is a fantastic smart smart smoke detector that will keep you safe and secure. No one wants to have to use smoke alarms, but having the ability to be consistently updated on the safety of your home is a nice assurance to have. With connectivity via Wi-Fi, you can get alerts sent to your device, along with an accompanying app that makes it easy-to-use.