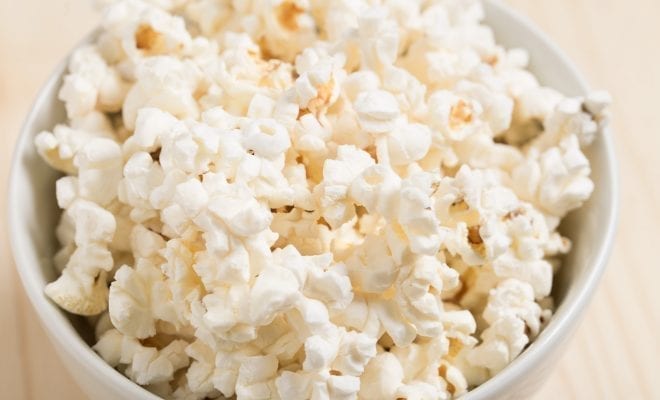 Lifestyle
Netflix Movies to Add to Your Queue in August
By
|
Remember the days when you had to go the Blockbuster to go get a movie for your date night? Thanks to Netflix, the only reason you have to leave the comfort of your couch is to put the popcorn in the microwave. Stocked full of great movie choices, Netflix is constantly adding new films to keep you entertained. Here are a few upcoming additions to the Netflix catalog, so keep an eye out for them.
A Cinderella Story (August 1)
A modern twist to the classic story of Cinderella, this movie starts with Sam, a girl with high aspirations to get into the school of her dreams. With a stepmother who forces her to work all hours of the day, and high maintenance stepsisters, Sam is determined to get out. Sam meets a boy in a Princeton chatroom online, and he becomes her escape. Sam doesn't know that her online romance is the high school football star Austin Ames. Both are struggling with the pressure from parents and fitting in. Watch as these two star crossed lovers find their way in their confusing world.
The Astronaut's Wife (August 1)
Astronaut Spencer Armcoast gets back from a mission that almost killed him, and he decides to find an office job. This change of course makes his wife Jillian very happy, but she notices he is not the same. She later finds out that she is pregnant with their first child. As motherhood approaches, and becomes more curious as to why her husband has suddenly changed his personality and mannerisms.
Holes (August 5)
The Yelnats family has been cursed every since Stanley Yelnats unfortunately forgot to carry out his promise to carry Madame Zeroni up the mountain to drink fresh water.  The curse has cause Stanley Yelnats III to be blamed for a crime that he didn't commit. As punishment to his "crime" he is being sent to dig holes at Camp Green Lake. This film shows friendship and sacrifice through the young men who are forced to dig holes in the hot sun at this camp.
The Invisible Guardian (August 3)
This film follows a girl's murder who is found naked in the wilderness. This murder is soon linked to another killing that took place 30 days before. Amaia Salazar leads the investigation and tries to determine the difference between local myths, and reality. She returns to her hometown to solve these murders, but her home is a dark place filled with eerie mystery. Watch her finally discover the dark secrets that are held in her small village.
Bad Santa (August 1)
No matter what time of the year it is, it's always time to start thinking about Christmas. This films dark humor follows Willie and his partner who every year dress up as Santa and an elf, only to spread holiday cheer by ripping  off families on Christmas eve. Willie is going through a hard time this Christmas, and the kindness from a child they meet is the only thing that can save him.
Sleepy Hollow (August 1)
This film follows Ichabod Crane who rises after 250 years of being asleep, only to realize 250 years have passed. He wakes up with a case to crack that goes back centuries. Another creature that has been revived to help solve this case is the headless horsemen. Time is running out and Crane mist solve the case before the apocalypse is completed.