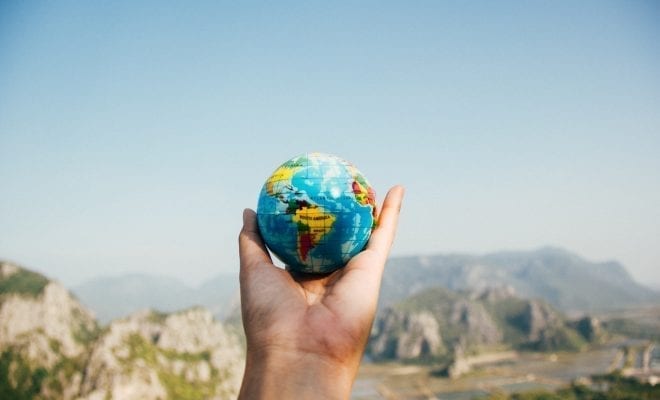 Lifestyle
Stretch Your Dollar at These International Vacation Destinations
By
|
If you need a break or are in need of an adventure, it's time to plan a vacation. Vacations can be expensive, but not all destinations come with a big price tag. Here are some of the best places to travel while summer vacation is still here.
Europe Train Tour
Traveling Europe has never been so cheap, or easy. Traveling by train is the easiest way to see what you want to see, and they offer special discounts. There are different passes that you can buy and with this link you can explore what option works best for you. Explore and travel Europe on a budget, and do everything you ever wanted to do, plus more.
South Africa
The exchange rate in South Africa allows you to stretch those dollars even further. Paired with public transportation, getting around is affordable. Going on a trip is about picking and choosing what you spend your money on, so choose as the locals do. There are many activities that you can participate in, including skydiving, swimming, and hiking. To save money on food, try making your own meals. Be a part of the local culture and go to the grocery store and make meals that you normally wouldn't. Spend your money wisely and make the most of your trip to South Africa.
China
While other Asian countries like Thailand and Japan are seen as desirable vacation spots, China is often overlooked as an affordable and exciting place to go on vacation. From the food to transportation, you'll leave with money left over. Transportation is set at a reasonable price, and will get you to where you need to go. For meals, it is cheaper going to vendors on the street, rather than sitting down at a restaurant. As long as you use local transportation and spend your money wisely on hotels and food, you'll be able to spend more on excursions and experiences in an exciting foreign country.
Greece
With stunning ancient ruins and beautiful white sand beaches, Greece is ready to welcome travelers. There are many things to do and explore on these different islands, like riding around on ATV's or even enjoy an outdoor movie in the mild Mediterranean weather. The beaches are refreshing, there is fresh seafood, and the people welcome travelers considering that's where a big portion of their money comes from. Embrace the culture and the delicious Greek salads they have to offer without breaking the bank.
Jamaica
Another great way to travel cheap, is to stay in hostels and Airbnb's. With a large selection of homes able to be rented out, these cheaper options will allow you to explore Jamaica or any other destination in the best way possible. With a laid back culture focusing on having a good time no matter the circumstance, you are sure to have a great time. Be sure to research places before you go so you know where the best deals are to eat and explore. There are beautifully blue beaches, delicious fresh food, and stunning mountains.
Nicaragua
There are many things to explore in this beautiful place. From museums to amazing food, this is a must-see for anyone who is a traveling junkie. There are decently priced hostels that you can stay the night at, and although you may not be staying at a 5-star hotel, going on inexpensive trips calls for going with the flow and being a part of the culture. Explore the beaches and the other inexpensive activities available for you and your travel buddies.
Traveling on a budget can be hard, considering different people like to spend their money on different things. Some people would rather spend more money on food while other's want to spend more money on excursions. Before going anywhere, make sure you have properly researched and have planned out what your expenses will be. Travel the world and spend your money wisely at the same time.